Jury dismissed in case of gang leader accused of running supermax drug ring
A NSW District Court jury was unable to rule on whether Brothers 4 Life gang founder Bassam Hamzy carried out a drug operation from his cell in Australia's maximum security prison.
Hamzy, 44, has been in prison since 1999 when he was arrested at the age of 20 for murder and importing drugs and later found guilty. In 2019, he was arrested along with his attorney Martin Churchill and charged with running a drug syndicate from behind bars, with Churchill acting as an intermediary with outside dealers.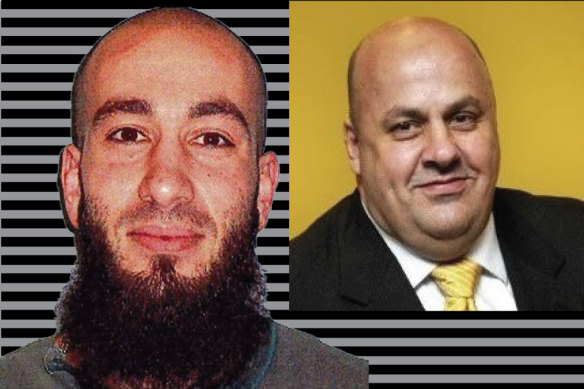 Hamzy pleaded not guilty to supplying a commercial batch of drugs, knowingly handling the proceeds of crime and preventing the arrest of a person who committed a serious crime. Each charge related to allegations that he was involved in the supply of methamphetamine from prison between October 2017 and February 2018.
A jury of five men and seven women was dismissed on Friday after informing Judge Antony Townsden that they could not reach a unanimous or majority verdict on any of the three counts. The case will go back to court on June 2 to determine next steps.
The trial, which began May 1, said Hamzy allegedly used encrypted messages in discussions with Churchill about legal fees while outside workers listened.
One of those employees became a key witness for the prosecution after he was caught dealing drugs and agreed to testify against Hamzy.
The drug dealer, known only as Witness I, told the court that according to the coded language used by Hamzy, Churchill and other syndicate members to communicate, ounces of methamphetamine became "legal fees," $3,500 referred to an ounce and "paying the lawyer" meant "meant to transfer quantities of the drugs to another distributor further down the chain.
Hamzy denied the existence of any such code, claiming through his attorney Dennis Stewart that he was genuinely involved in helping people with their legal cases.
The court heard that following his own 2018 arrest for drug trafficking, Witness I was approached by detectives and agreed to work as an informant. At subsequent face-to-face meetings with Churchill, he wore a wire, and the court learned that he would receive reduced sentences and reparations in exchange for truthful testimony.