Journalists have been arrested over footage that appears to show the President wetting himself
Nairobi: Six journalists in South Sudan have been arrested for distributing footage showing President Salva Kiir appearing to wet himself at an official event, according to the national journalists' union.
Footage from December showed a dark stain on the 71-year-old president's gray trousers as he stood for the national anthem at a road-opening event. The video was never aired on television but subsequently circulated on social media.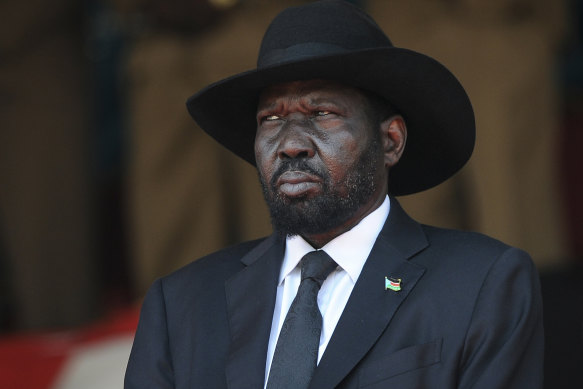 The journalists, who work for the state-owned South Sudan Broadcasting Corporation, were arrested on Tuesday and Wednesday, said Patrick Oyet, president of the South Sudan Union of Journalists.
They "are suspected of having knowledge of how the video of the president urinating himself came out," he said.
South Sudan's Information Minister Michael Makuei and National Security Service spokesman David Kumuri did not immediately respond to requests for comment.
Kiir has been President since South Sudan gained independence in 2011. Government officials have repeatedly denied rumors circulating on social media that he was unwell. The country has been mired in conflict for much of the past decade.
The presidential election was recently postponed again, this time to late 2024, amid slow implementation of a 2018 peace deal that ended a five-year civil war.
The jailed journalists are cameramen Joseph Oliver and Mustafa Osman; video editor Victor Lado; Contributor Jacob Benjamin; and Cherbek Ruben and Joval Toombe from the control room, Oyet said.
https://www.smh.com.au/world/africa/journalists-detained-over-footage-appearing-to-show-president-wet-himself-20230108-p5cb3b.html?ref=rss&utm_medium=rss&utm_source=rss_world Journalists have been arrested over footage that appears to show the President wetting himself