John Sevior hands over the reins at Airlie Funds Management
Veteran fund manager John Sevior says his key lesson after three decades of stock picking is the importance of sticking to an investment process rather than trying to make big gains in the broader market.
Sevior, one of Australia's best-known fund managers, announced on Tuesday that he was stepping down from Magellan's $9 billion Airlie Funds management, to be replaced by longtime colleague Matt Williams.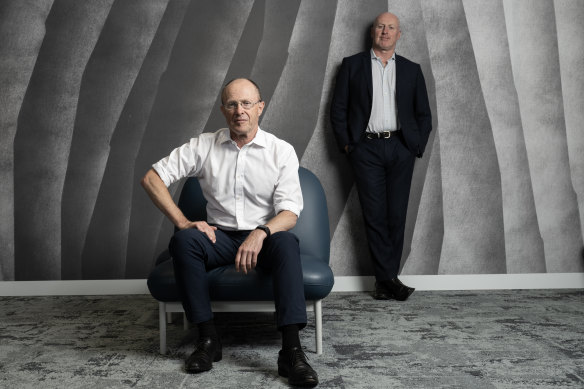 In an interview with Williams, Sevior said it was time for a change and he was fortunate to hand over to Williams, with whom he has worked for 24 years. "It's just time to do some other things," Sevior said.
Sevior said the most important investment lesson he's learned over the decades is the importance of sticking to a strategy, and highlighted "the folly of trying to make market decisions."
"A far more repeatable path to success is… developing a process that gives you a better chance of winning more often than not and sticking to it," he said.
Sevior said the fund's management was "a win-and-lose game," and the biggest single win of his career happened at Perpetual when the fund invested in Rinker, a building materials company spun off from CSR and unloved and forgotten by Australian investors. A Mexican cement manufacturer bought the company at the peak of the market in 2007, just before the turmoil of the global financial crisis.
"We had a small role in getting a higher price than the original offer and I think we made a pretty good $1 billion for clients," Sevior said.
On the other hand, he said a major regret related to an investment in APN News and Media from around the same time. Sevior said he suffered from an "unhealthy dose of hubris" trying to urge private equity bidders trying to buy the company to raise more money. They declined, the offer lapsed, and then GFC came along and dumped the stock.
https://www.smh.com.au/business/banking-and-finance/veteran-stockpicker-sticks-to-script-with-strategic-sign-off-20230307-p5cq62.html?ref=rss&utm_medium=rss&utm_source=rss_business John Sevior hands over the reins at Airlie Funds Management