JFK airport closure forces dozens of planes to turn back
Passengers boarding a transpacific flight from Auckland to New York on Thursday night had no idea they would be back where they started 16 hours later.
Air New Zealand flight NZ2 was scheduled to land at Terminal 1 of John F. Kennedy International Airport in New York at 5:40 p.m. local time. Instead, a power outage disrupted operations, affecting at least 135 flights in and out of the city.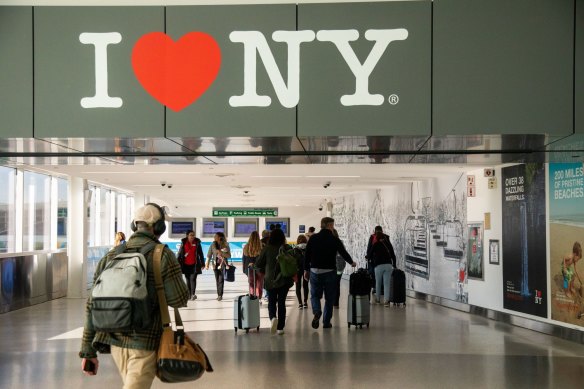 Data from the Flightradar24 website showed that the Boeing 787 jet made a U-turn about halfway through its nearly 14,000-kilometer journey across the Pacific Ocean south of Hawaii.
Terminal 1 at New York's John F. Kennedy International Airport remained closed Friday while operators worked to restore flight operations.
Air New Zealand said turning back was the best option for flight NZ2.
Loading
"Diversion to another US port would have meant the aircraft would be grounded for several days, impacting a number of other airline services and customers," the statement said.
The airline said the company is working to rebook passengers on the next available flights.
The turnaround commemorated a similar incident in January, when an Emirates flight from Dubai to Auckland reversed due to flooding at the destination, spoiling passengers on a 13-hour flight to nowhere. The closure of Auckland Airport, New Zealand's busiest airport, sparked a major operation by Air New Zealand to bring back over 9000 customers trapped overseas.
https://www.smh.com.au/world/north-america/flights-to-nowhere-jfk-terminal-closure-forces-dozens-of-planes-to-turn-back-20230218-p5cljj.html?ref=rss&utm_medium=rss&utm_source=rss_world JFK airport closure forces dozens of planes to turn back