It's the grand slam of words: Versus or Versing?
Children are language crucibles, their melted words searching for the right form and tone, for the certainty of adult language. Raw and experimental, this is English in action. Consider the sheep's chestnut from childhood, which is as misleading as it is logical. Or slept. The participle makes sense even if the guess is wrong.
In elementary school, my kids filled the air with verbal fiddling. Like the day my daughter reported she had a headache in her finger, or the ditty my son recited after being teased while preparing: "Six-year-olds can break my bones, but words will never hurt me. "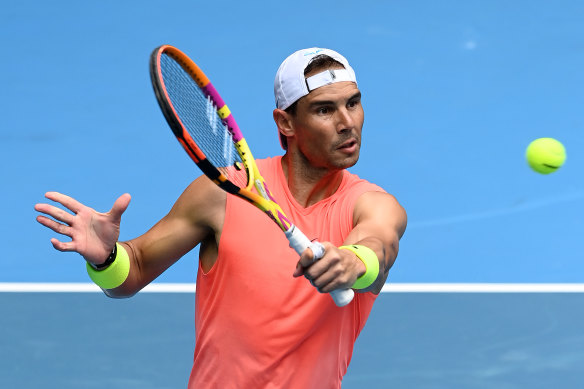 Both mishaps have a clever idea. Same thing when Finn (8 years old) told me that Jupiter was going to play Venus in the four field final. The planets, I should explain, were part of the school's house system. While Four-Square is the Victorian version of King-Ping, it is the name for handball at my own playground in Sydney.
However, the name of the game played second fiddle to the verb I overheard. Instead of correcting my son on his so-called verse that would only cool his crucible, I asked who would win between Jupiter and Venus. My trick was in vain. Then and ever since, a verse has been reshaped in the mouths of millions of children.
I'd initially fought the Scourge and hated the idea of ​​my son being taunted for his favorite Solecism in later life. Family words are fine — like Cajunker for a remote control — but confusing a preposition for a verb felt dangerous. Until I viewed this tweenage offense as another instance of nimble speech. More so, the tic that evolves from trend to new truth, that's how language happens.
Before you complain, think about how English came about. There is no fixed absolute about how we speak and write. Indeed, if this were true, I would spit Chaucerian enow. Rather, we knead grammar to fit our purposes, to reflect the way we see the world and how we perceive language.
Verse adds up on several levels. Abraham Piper, a TikTok influencer, recently distilled the two drivers of the trend with flying colors. The first is folk etymology, a euphemism for any erroneous story of origin.
Caterpillar, shall we say, is a classic mishmash. The beetle started out as a hairy cat (or chatepelose in Old French), only for the pelose tail to become scavengers after the larva's habits. A century later, the looter transformed into a column, another logical slip, this time paying tribute to its cylindrical shape.
That's just a mistake, and English is so warm with them. The word "phony" comes from fainne, an Irish ring, after the brass prop popular in a cheating routine. L'oeuf – the egg we poached from French tennis – became its English echo of love. Eggnogs or rational malapropisms like cold coleslaw and winfall belong in the same box.
https://www.smh.com.au/culture/books/it-s-the-grand-slam-of-words-versus-or-versing-20230116-p5ccs7.html?ref=rss&utm_medium=rss&utm_source=rss_culture It's the grand slam of words: Versus or Versing?