"IS bride" Mariam Raad released on bail
Mariam Raad, the so-called "ISIS bride" accused of invading Islamic State territory, was released on bail after appearing at Griffith Magistrates' Court on Friday.
Police claim that Raad voluntarily traveled to an IS-controlled area of ​​Syria in 2014 and knew about the activities of her husband, senior IS fighter Muhammad Zahab.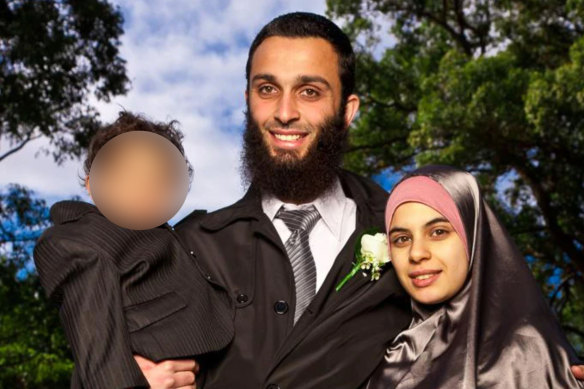 Raad, 31, was returned to Australia in October after spending nearly three years in a camp for displaced people in north-east Syria. Her husband was reportedly killed in an airstrike in 2018.
She has been granted conditional bail and is scheduled to appear in court in March. Raad had to surrender her passport and agree to 12 bail conditions, including not contacting anyone from a terrorist group, viewing terrorist material or propaganda, and not purchasing a firearm.
When she appeared in court via video link, she had requested bail and explained that her daughters suffered from post-traumatic stress disorder after their time in Syria.
Raad was charged with entering a "declared zone," which could carry a 10-year prison sentence.
She was arrested Thursday in Young in the state's South West Slopes, where she lives, after police conducted a complex and long-term investigation that began while she was still in Syria.
Police said on Thursday that new evidence had come to light that Raad was aware of the activities of Zahab, a former Sydney maths teacher who had risen high in the ranks of IS and who had brought at least a dozen other Australians to Syria.
https://www.smh.com.au/national/nsw/returned-isis-bride-released-on-bail-20230106-p5casb.html?ref=rss&utm_medium=rss&utm_source=rss_national_nsw "IS bride" Mariam Raad released on bail