Interview with Gina Gammell about the new film War Pony
She met Keough with friends shortly after arriving at an outdoor screening of American psycho. It was the beginning of what she describes as her first deep adult friendship.
Shooting a movie in Pine Ridge that was entirely cast by the community has never been easy. Everything took a long time, especially the financing. As two women directing their first film, Gammell and Keough felt there was still an ingrained skepticism about female directors, even with Keough's show business legacy. Then there was the issue. The men in charge of money said it was "unrelatable". One suggested including a white character who attended the res as a channel for presumed white audiences. They even considered doing so before scrapping the idea.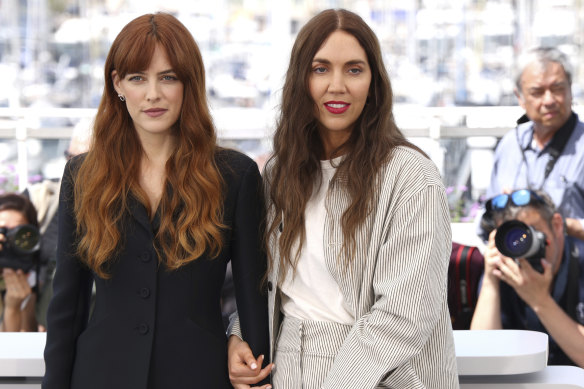 "We were like, 'Why are we doing this about white people if that's not how it came about?'" Keough said vanity fair. "We're telling the stories of Frank and Bill here." But sticking to this line against industry resistance wasn't easy, says Gammell now. "The burden of responsibility of protecting their stories, maintaining that collaborative approach and fighting every step of the way against the normal way of making cinema while having to educate people has been pretty tough."
Other problems were practical and related to the nature of life in America's poorest Native community. "Life is tough, but life on the Res is bloody tough. It's like the highest version of life because it's so preoccupied with trauma and humor; You experience all human emotions every day. And we've had births, deaths, marriages, arrests – we've had everything you can think of – during the making of this movie. On the day we won the Camera d'Or, Woodrow Lone Elk, one of the wonderful young actors in our film, lost his mother. The whole process was very similar."
Loading
At the same time, she restrains herself when people describe war pony so grim; Especially the children laugh all the time. "None of us think it's grim. I think people sometimes have trouble seeing something as weird in the midst of harsh reality."
Gammell has lived in Los Angeles for 10 years now. Her relationship with her adopted country seems a bit rocky. "I'm half disgusted with living in America and half feel like it's the only place I could be right now," she says. Nevertheless, she applies for a green card; Here lies their future. "I think in LA I've been so fortunate with the friends and connections I've made. Riley is my business partner and co-writer and director, but also like my sister. I'm counting the blessings of how lucky it is – and how lucky it is to be working on everything so far with people I really love."
Find out the next TV, streaming series and movies to add to your must-sees. Get The Watchlist delivered to you every Thursday.
https://www.smh.com.au/culture/movies/fighting-every-step-of-the-way-gina-gammell-and-riley-keough-s-film-battle-20220805-p5b7jg.html?ref=rss&utm_medium=rss&utm_source=rss_culture Interview with Gina Gammell about the new film War Pony