I'm still haunted by the abused mother who thought she had no way out
I will never forget you. It was in the early 80's and I was a Junior Detective at Penrith Police Station when I met Anne*. She came to the station with a friend. She was heartbroken. It was the first time I saw someone truly broken.
Anne was married with a couple of children and had been in a domestic abuse relationship for a number of years. The night before, her husband came home with a friend. They spent the night raping her "in turn". At that time there was no way out and little support for them.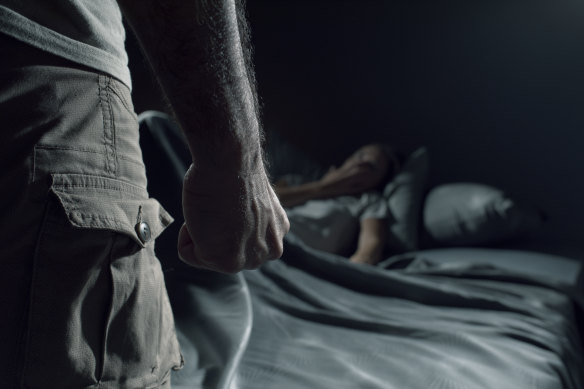 Anne was too distraught for me to comment, so I listened. We spent a few hours together before she told me she had to go. Her children had seen how distressed she was that morning and she wanted to pick them up from school to reassure them that she was okay.
I didn't want her to go. I told her I would try to find a safe place for her. She promised that she would come back. She didn't show up the next morning. I went looking for her. I found them. She had died by suicide.
It still haunts me. At that moment, I felt partly responsible. She has been on my mind throughout my career with NSW Police. I failed her. She didn't have to die, but that's the scourge of domestic violence. On this International Women's Day, I am grateful for the changes that have been brought about in this area.
Victims of domestic violence now have options with national counseling hotlines, legal aid, local shelters and other support networks. But it's still a big problem. While both men and women are victims of domestic violence, we know that in Australia at least one woman is murdered by a current or former partner every week. People like Anne still suffer in silence. We can and must do better.
I am saddened by how prevalent this problem is in my own community. The latest report from the NSW Bureau of Crime Statistics and Research (BOCSAR) shows that there were 1077 registered cases of domestic violence in the Penrith Local Government Area alone in 2022.
This is one of the highest numbers in the state – and countless cases of domestic violence go unreported. Women's Community Shelters (WCS) is a brilliant organization creating crisis shelters for women who are homeless or fleeing domestic violence and in 10 years have opened nine emergency shelters across NSW.
https://www.smh.com.au/national/nsw/i-m-still-haunted-by-the-abused-mum-who-thought-she-had-no-way-out-20230306-p5cptw.html?ref=rss&utm_medium=rss&utm_source=rss_national_nsw I'm still haunted by the abused mother who thought she had no way out