Ian 'Clisso' Clissold, former Comanchero boss charged with historic alleged sexual assault
A former Comanchero chief has been charged with multiple historic crimes, including allegedly sexually abusing a young girl he knew and supplying illicit drugs.
In October last year, Hawkesbury detectives launched an investigation after a 29-year-old woman reported being sexually assaulted by former Comanchero Sergeant-at-Arms Ian "Clisso" Clissold, 60, between 2017 and 2021.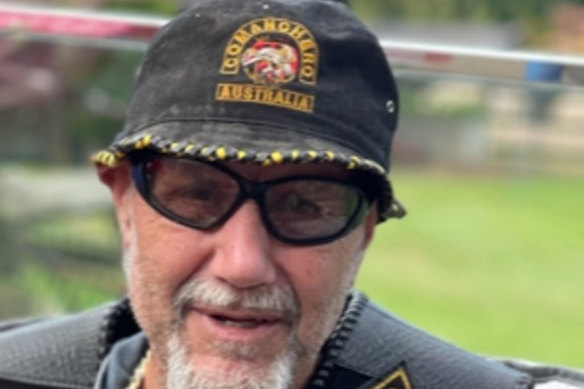 He was charged with those alleged offenses on February 1, for which he remains on trial.
As part of that investigation, police spoke to two other women, ages 19 and 39, who also made allegations against Clissold.
Police will accuse Clissold of sexually abusing the 19-year-old – whom he knows – between the ages of nine and 13. Police also allege that Clissold provided her with illicit drugs when she was between 11 and 13 years old.
Police also allege that Clissold repeatedly assaulted the 39-year-old woman and threatened her with a firearm.
On April 19, Clissold was taken from prison to Bathurst Police Station and charged with grooming a child under the age of 14 for unlawful sexual activity. three counts of aggravated indecency involving a victim under the age of 16 as a sub-official; two counts of supplying a small quantity of a prohibited drug to a child as an adult; and the delivery of a banned drug.
He was also charged with four counts of assault related to domestic violence; possession of an unauthorized handgun; two counts of attempts at stalking or intimidation with intent to cause fear or harm; and domestic violence-related assaults that result in actual physical harm.
He will appear before Penrith Magistrates' Court on Friday.
The The Morning Edition Newsletter is our guide to the day's most important and interesting stories, analysis and insights. Login here.