I kept stories about my brother and father from the book
London: Prince Harry made the announcement to London telegraph Newspaper, he didn't include everything that happened between him and his brother and father in his memoirs because they "would never forgive him," adding he has enough material for another book.
In his book spare partreleased last Tuesday, Harry reveals difficulties in his relationship with the rest of his family, particularly Prince William and King Charles.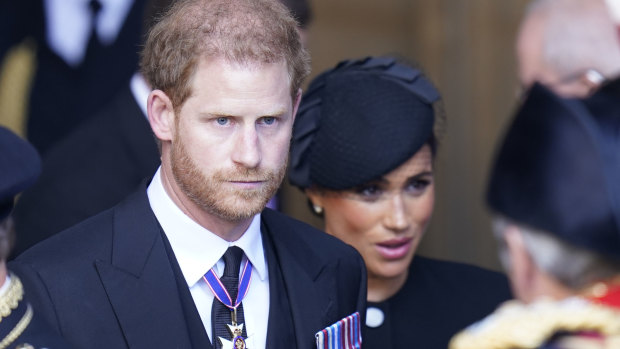 Harry describes longstanding tensions between him and his brother, culminating in William, the heir to the throne, throwing him to the ground during a 2019 argument over Harry's American wife Meghan.
In conversation with the telegraph Harry, released on Friday, said an 800-page first draft of the book had been truncated to just over 400 pages and that he shared some incidents with his ghostwriter, JR Moehringer, with no intention of publishing them see.
"It could have been two books, let's put it that way," he told the newspaper.
Loading
He said it was impossible to tell his story without including revelations about the other members of his family.
"But there have been some things that have happened, especially between me and my brother and to an extent between me and my father, that I just don't want the world to know about," he said in the interview.
"Because I don't think they would ever forgive me. Now you could argue that some of the stuff I put in there, well, they'll never forgive me anyway."
https://www.smh.com.au/world/europe/prince-harry-i-kept-stories-about-my-brother-and-father-out-of-book-20230114-p5ccj3.html?ref=rss&utm_medium=rss&utm_source=rss_world I kept stories about my brother and father from the book