I can't swim and I'm not ashamed to admit it
When people find out I can't swim despite growing up two blocks from Australia's most famous beach, their faces twist as they try to figure out how I've managed to stay alive all these years. In this land "girded" by the sea, swimming is considered a requirement for survival, as important as breathing. Brace yourself, but this is how I managed to avoid death by drowning: I stay away from water, the deep part.
In fact, it's pretty easy to stay away from deep water. It's not really everywhere. Australia is not Venice Water world. I don't even consider sharks predators. There has never been a shark near me. You have to seek the water to be in it. So not me.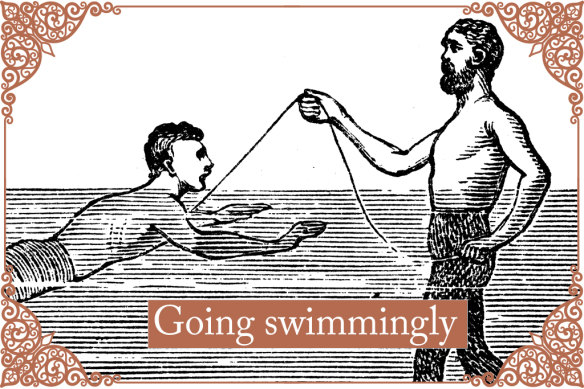 Sure, there were times when it was impossible. Most of my school life — thanks to a rule that required all students to complete a "Learn to Swim" class before we could do anything else on Sports Thursday — was tied up with the weekly dread of avoiding swimming. I didn't want to swim every Thursday, I wanted to shoot baskets. But I couldn't shoot baskets until I convinced the teachers that I could swim. It took a lot of goblin ingenuity every year to fool them. But oh I did. I was the Kevin McCallister fooling adults into thinking I could swim.
In general, the trick was easy: I hijacked lanes one or eight of the pool, the ones next to a wall, and I just pulled myself along the edge of the wall without anyone looking until I got to the shallow half of the pool and could just up Tiptoe along the floor while faking each stroke with my arms up.
At the annual mandatory swimming carnival, I did the same thing: jump in the pool, grab the wall, pull myself along a bit, and then start swimming before anyone knew. One year my house team was assigned lane four, far away from any wall. So I just pulled the kid aside in lane one and told him I'd buy him a couple of packs of basketball cards if he'd trade places with me, which he did. People who can swim seem to love lane one, it's the non-drowning show-off lane.
Loading
Once in eighth grade, I became careless, perhaps too cocky in my cunning, and dove straight into the deep end of lane two. I went down, came up, went down, came up, went down—until a classmate stepped in and pulled me out, saving the school the death of a child (he later received a certificate of merit for "coming to the aid of a fellow student"). The teacher in charge was suspicious. "You can't swim? You have to learn to swim!" But I thought quickly. "I can swim, I don't know what happened! I jumped in and gulped some water and couldn't get up to breathe and stuff…' They bought it and I avoided learning to swim for another year.
You'd think almost dying in front of all my classmates would have lowered my confidence, but when I realized I could bluff my way out of anything, it had the opposite effect. I lay in bed that night with a grin: I drowned in front of everyone and I'm still out of Learn to Swim? I can do anything! (Except for swimming, of course.)
In company, not swimming was a bit annoying growing up. All those beach parties, with my buddies and the girls coquettishly spraying each other in the deep, and me just there on the shore like I have a choice. Luckily, one of my classmates at school was quite small so I always had someone to hang out with in the shallows, although he was more of a kamikaze and often drifted out of tiptoe reach.
https://www.smh.com.au/national/i-don-t-know-how-to-swim-and-i-m-not-ashamed-to-admit-it-20230105-p5calk.html?ref=rss&utm_medium=rss&utm_source=rss_national I can't swim and I'm not ashamed to admit it