I am appalled that ICAC has ousted three Liberal Prime Ministers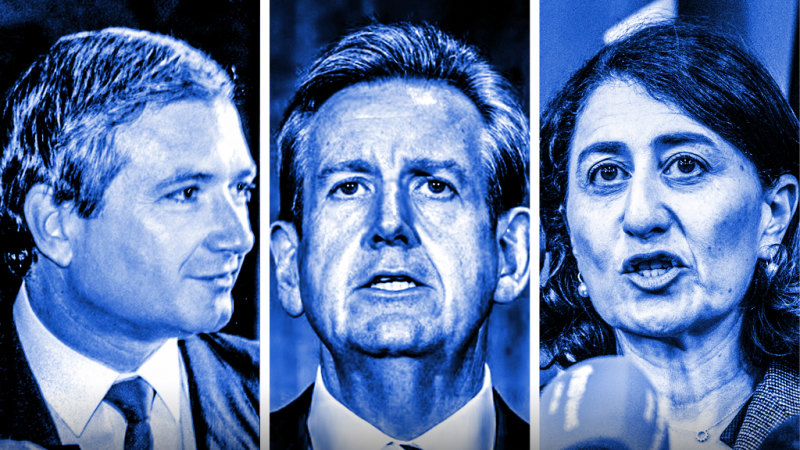 I replied, "Your Honor, the doctor was a strong proponent of private health insurance. And given our respective positions at the time, I agreed with every word he said."
The courtroom laughed. I knew instinctively that this was the story The Sydney Morning Herald would post the next day. And so it was. Otherwise, the headline might have read, "Loosley Admits He Met North Shore Developer."
Is loading
It should always be remembered that ICAC was born out of political malice; it is the fruit of a poisoned tree. The Greiner-Murray coalition government elected in 1988 followed the ALP governments of Neville Wran and Barrie Unsworth (1976-1988) in a policy of politically damaging the Labor Party. True, there had been real scandals during Labor's long tenure, including criminal misconduct involving figures such as Chief Justice Murray Farquhar and Prison Services Secretary Rex Jackson.
The key point is that such scandals were prosecuted under the criminal justice system of the time, and both these perpetrators and others were imprisoned for their wrongdoing.
During the Legislative Assembly debate introducing ICAC legislation, then-Liberal Attorney General John Dowd told the House of Representatives on May 18, 1988: "The Commission will spend a considerable amount of time examining the workings of the Labor Party." 13 days later he told Parliament: "It is inevitable that there will be a government for the last 12 years." [Liberal] has been in office for two months and the other [Labor] was in office for the remainder of that period, the corruption of the latter…is being investigated."
Is loading
Now Minns has been forced to refer Crakanthorp to the Corruption Commission after accepting his resignation for allegedly failing to disclose the interests of the family estate. The Prime Minister really had no choice. Had he not involved the ICAC, the opposition, with support from the media, would have referred the matter to that body.
A friend and colleague of mine in a previous Labor state government used to say to his staff on potentially controversial issues: 'This is ICAC capable'. This required the matter to be referred to the ICAC earlier To a Minister making a decision that distorts the Westminster system of ministerial responsibility and accountability to Parliament and the electorate. NSW is no better for introducing the ICAC. Worse is probably state policy, which acts in the shadow of a body that is not bound by democratic imperatives or public opinion.
The fall of three prime ministers should at least have taught the Liberal Party an indelible lesson. Nick Greiner left office in 1992 following an ICAC report which was opportunistically seized upon by the Labor opposition and independents, only for the NSW Court of Appeal to be overturned. O'Farrell left the stage seemingly on the basis of a bottle of wine. Berejiklian had an embarrassing friend who pulled her down.
All of these issues should have been the primary responsibility of Parliament, and the ultimate arbiter of controversy, the people, whose conclusions would have been reflected at the ballot box.
Stephen Loosley is a former ALP National President, Senator and General Secretary of NSW ALP.