How Sydney will celebrate the Chinese New Year
Sydney is preparing to ring in the Lunar New Year on Saturday night, kicking off the week with a series of festivals, firecrackers and lion dancers across the city.
From Ryde to The Rocks, Chinatown to Campsie, the traditional New Year is celebrated by Chinese, Vietnamese, Japanese and Korean cultures, among others, whose calendars are tied to lunar cycles.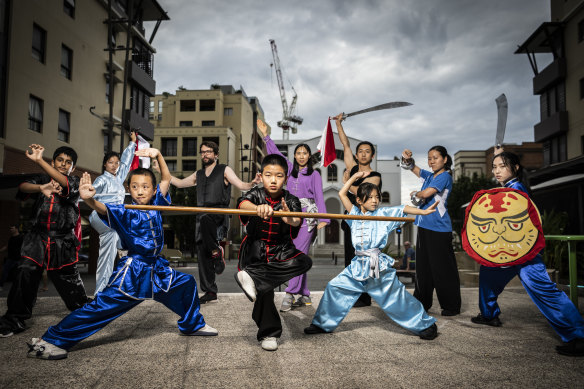 Lunar New Year is actually an umbrella term for the festivals of the countries: In China it is called the Spring Festival, in Vietnam Tet the "Festival of the First Day". And while the zodiacs of the calendars remain similar, this year highlights one difference: 2023 is the year of the rabbit in the Chinese zodiac system, but the Vietnamese zodiac replaces the rabbit with a cat.
Traditionally, the rabbit symbolizes a humble person who is serious about everything he does. (Rabbits include those born in 2011, 1999, 1987, 1975, and 1963.)
But not only those associated with the rabbit are welcomed to celebrate the Lunar New Year for more than a week of celebrations. People of all backgrounds and cultures will come together to celebrate and learn as the new year begins.
Among them will be the crew of the St. George Community Wushu Center, a Kogarah-based martial arts group since 2009 made up of students between the ages of five and 58.
They will perform at the Georges River Council Lunar New Festival on Saturday, staging the kung fu-based art style at the festival, which is expected to draw 30,000 visitors and marks the event's 20th year in Hurstville.
Shawn Waychau, 23, who will be performing at the event, said the community was a big reason for his excitement to join the celebrations on Saturday night.
https://www.smh.com.au/national/nsw/how-sydney-will-celebrate-the-year-of-the-rabbit-and-cat-20230117-p5cd2b.html?ref=rss&utm_medium=rss&utm_source=rss_national_nsw How Sydney will celebrate the Chinese New Year