How recent Colorado River cuts are affecting Utah
California, Arizona and Nevada have agreed to use less water from the Colorado River over the next few years. And while the agreement doesn't apply to Upper Basin states like Utah, that doesn't mean Utah residents won't feel the impact.
The Colorado River serves about 40 million people living in seven western states, tribal reservations and Mexico, but its volume has declined by a third in recent years. Recent research has found that about half of the river basin's water is used for beef and milk production. Climate change and population growth in the region have further exacerbated water scarcity.
All of this has put hydroelectric power production and more than 5 million hectares of farmland at risk, while fueling political tensions.
The US Department of the Interior has urged river water users to reduce water use by two to four million acre-feet this year alone. When the seven states of the Colorado River Basin failed to reach agreement on how to do this earlier this year, federal authorities stepped up the pressure by announcing they would enforce mandates of their own, with far-reaching implications for California and Arizona, which appears to be affecting the recent occasion gave act.
The three sub-basin states that have priority water rights on the river announced Monday that they had found a short-term solution. In a three-page letter, they outlined plans to reduce a total of 3 million acres over three years in exchange for $1.2 billion from the federal government.
Why Only the Lower Basin States Had to Submit a Colorado River Plan
So why don't Upper Basin states like Utah have to make cuts themselves?
That's partly because the law of the river is a century old, and extensive litigation has littered between the signing of the Colorado River Compact in 1922 and the conflicts that states face today. In short, the interstate agreements mean that the upper basin states must deliver 7.5 million acre-feet to the leading water rights holders in the lower basin states before using their own allotted 7.5 million acre-feet.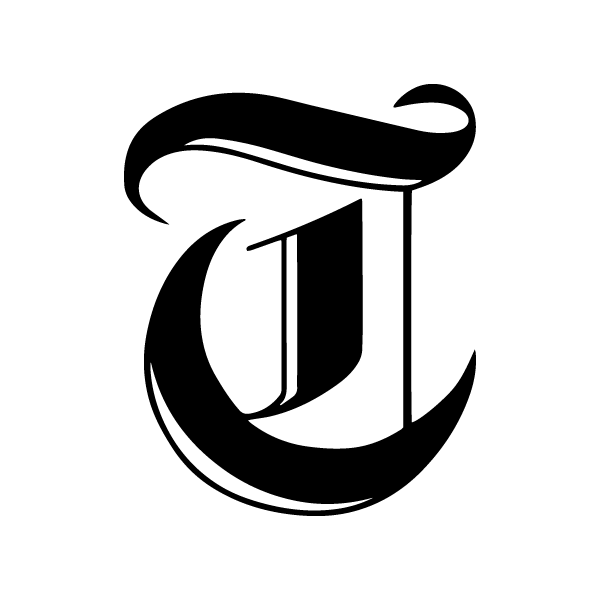 Subscribe to something open countries Newsletter

Get the latest news by subscribing to ours
open countries Newsletter. Enter your email address below to receive more stories like this delivered directly to your inbox.
"It's important to recognize that the Lower Basin States have already used up all of their allotments," said Gage Zobell, a water law expert and partner at the law firm Dorsey & Whitney. "There was litigation and fighting in the Lower Basin before the Upper Basin had to intervene."
A dispute between Arizona and California more than six decades ago resulted in the Home Department – currently headed by Secretary Deb Haaland – becoming something of a "water master" for the lower reservoir, giving Haaland the power to make cuts there.
"However, it doesn't have the same authority in the Upper Basin," said Amy Haas, executive director of Utah's Colorado River Authority. "Rather, any reduction in use in the upper basin is a function of state laws and regulations, as well as water scarcity – something that Utah, Colorado, New Mexico and Wyoming experience almost every year."
Because the Upper Basin states use only a fraction of what they're allowed under the Covenant — Zobell estimates it's about 4.5 million acre-feet — they haven't yet had a need for a state water master.
But in view of growing populations and their own pressures, it is clear that the system does not work in the upper basin either.
"Even though we don't have a water master, measuring the drought conditions at Lake Powell and Lake Mead has an impact on us," Zobell said.
Because when Lake Mead and Lower Basin states experience shortages, the Upper Basin states must drain water from Lake Powell to ensure priority water rights are met.
This means a loss of recreational opportunities for Utahns in Lake Powell and Flaming Gorge as these reservoirs are developed to meet downstream obligations.
It also means communities like St. George can't count on water or the Lake Powell Pipeline to meet growing demand.
"It is this commitment to release that I believe has created, if not animosity, at least tension between the Upper Basin[states]," Zobell said.
Grocery costs will "absolutely" go up
The Lower Basin States arrived at its current $1.2 billion figure based on a formula in the federal inflation-reduction law, Zobell said, and that will most likely be used to encourage farmers to set their fields fallow and improve irrigation practices. However, since the announcement is just a three-page summary of what these states are planning to do, the details remain tenuous and they have to show somehow that their efforts are actually resulting in lower usage.
"You can't force the farmer to accept the money," Zobell said. "It's very ambitious in a way. We think it will work, but we haven't seen it work yet."
However, there are farms in the Lower Basin States that produce much of the food the United States depends on, and water cuts would "absolutely" push up food prices, he added.
"We as a nation will bear the cost of this," Zobell said. "We will see rising prices beyond inflation issues."
Ultimately, the Lower Basin Plan is only an "emergency solution" in the search for solutions for the next three years, said Zobell.
"We can't pay billions of dollars every year for people to stop using water," he said.
As the full details are yet to be worked out, there is no guarantee it will even work.
The drought forced states to the negotiating table in 2007 when they developed Colorado River Interim Guidelines, which include drought contingency plans. The Home Office is currently working on updating and revising these guidelines, which are due to expire at the end of 2025, as all these years later Lake Powell and Lake Mead are still dangerously low and dangerously close to failing.
"If we don't do that and the drought conditions worsen, how far will the department go that could impact Utah?" Zobell asked.
Haas of the Colorado River Authority of Utah said in a statement that so far the state has supported the interim three-year plan announced this week. But she called for longer-term cuts in Arizona, Nevada and California.
"What we need are permanent, uncompensated reductions in sub-basin usage to bring the system into balance," Haas said. "This requires the home secretary to make tough decisions going forward and not just pay her way out of the problem."