How Dolly Parton started a reading revolution in west-central New South Wales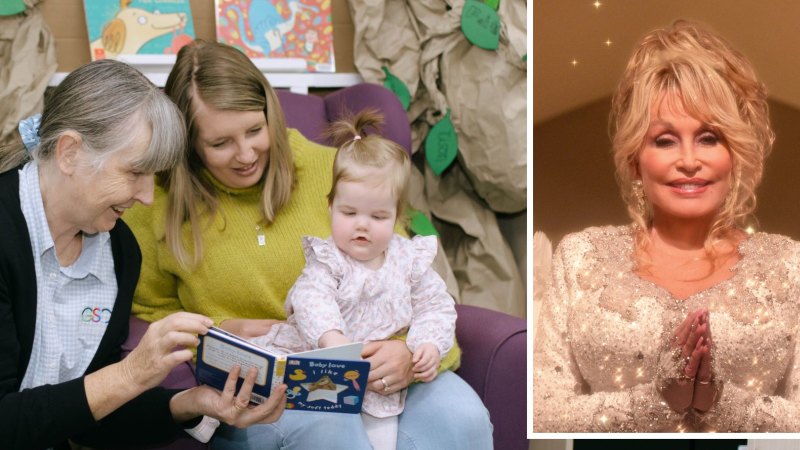 Loading
During this time, the lending of children's books has skyrocketed. In the first three months of this year, picture book rentals increased by 45.8 percent compared to the same three months last year, and the number of children's books increased by 22.1 percent.
"[The program]"We're reaching children that we might not have reached before, families that didn't automatically come to the library with their children," McCutcheon said.
"Without access to books, it's very difficult for children to acquire reading skills, vocabulary and all kinds of things."
Gilgandra baby Bethany Batten, 11 months, has had Dolly's books since she was about a month old and is now obsessed with them, mother Margueax said.
"I remember when [the first book] arrived and we were so excited. We got in, unpacked it straight away and read it right away. And then we read it ten more times that day.
"These are her favorite things. If you have a lot of toys and only one book lying around, she will grab the book and start leafing through it. When they read a story at Rhyme Time, it sneaks up front so it's at the front.
"It's something that binds us together, isn't it – spending quality time with them and hoping to develop a love of reading."
Batten, who is a teacher, said Rhyme Time helped her make friends around town and she hopes the Imagination Library will give children a better start in school.
"I've had kids in Kindy before who hardly ever saw or touched a book, and now to think that the next generation of kids up to the age of five will have a book delivered to their homes every month is that's pretty amazing."
The Department of Education said it will evaluate the program before making any future funding decisions, although Gilgandra Shire Council has agreed to continue with the program once government funding runs out.
United Way Australia program director Leo Krikmann said the program aims to improve children's educational and life chances.
"Our goal isn't necessarily for the child to be able to read when they come to school, but for them to see how books work and what reading means," he said.
"We're very focused now on … improving literacy in schools, but the development is happening long before they get into school." Fifty percent of language development occurs before the age of three."
Need good news? The Greater Good Newsletter delivers stories to your inbox to brighten your prospects. Login here.