Hospitality, retail spending boosts Tyro
Strong spending from retailers, pubs, restaurants and other food service establishments helped Tyro Payments to a record first half and prompted the fintech to raise its earnings guidance, prompting a rally in its shares.
Tyro, a provider of eftpos services that rejected two takeover bids last year as too low, released unaudited figures on its first-half performance on Monday and reported a 45 percent increase in revenue to $216.6 million.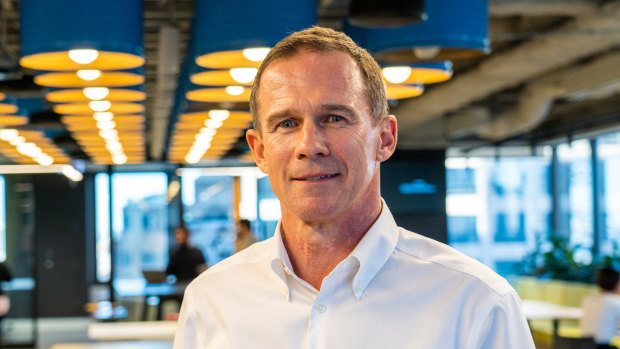 Chief Executive Jon Davey said transactions in hospitality and retail have been particularly strong, indicating market share gains and the absence of COVID-19 lockdowns.
Hospitality is Tyro's largest sector, accounting for 46 percent of its transactions by value, followed by retail, which accounts for about a third of its transactions. In early afternoon trading, Tyro shares were up 6.9 percent to $1.46.
Tyro also raised its guidance, saying it expects to settle $42.5 billion to $43.5 billion in transactions in fiscal 2023, while also raising its gross profit guidance.
Loading
Tyro, a challenger to the big banks, has been going through a rough patch of late, suffering a more than 40% drop in its share price over the past year as fintech valuations plummeted. However, Davey said it was benefiting from strong spending and a cost-cutting program, although it remained cautious on the consumer spending outlook.
"The first half of FY23 was exceptionally strong; However, we are cautious in forecasting the second half of FY23 and have factored in some softening in consumer trading conditions due to rising interest rates and other macroeconomic factors," Davey said.
The upgrade comes after Tyro rejected two non-binding takeover bids from private equity firm Potentia Capital last year, to the frustration of Tyro's largest shareholder, tech billionaire Mike Cannon-Brookes.
https://www.smh.com.au/business/banking-and-finance/exceptionally-strong-hospitality-retail-spending-boosts-tyro-20230116-p5ccra.html?ref=rss&utm_medium=rss&utm_source=rss_business Hospitality, retail spending boosts Tyro