Hornsby Shire Council branded cruel as cat debate heats up
Animal Justice Party MP Emma Hurst said cats are often used as "convenient scapegoats" by politicians.
"Let's face it, major overbuilding and land clearing has caused far more destruction and poses a greater threat to wildlife than cats have ever been," she said.
In contrast, Australian National University honorary professor of wildlife conservation Sarah Legge said that feral and domestic cats kill an estimated 1.7 billion native animals each year.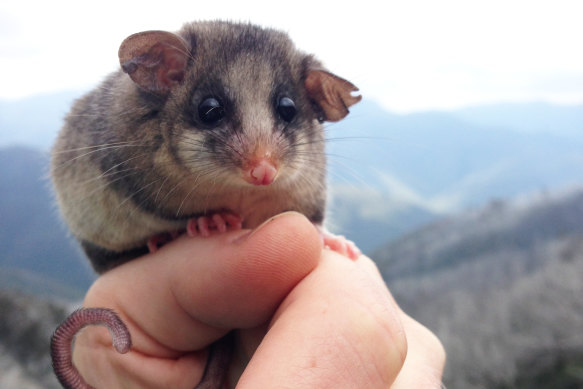 "There is absolutely no doubt that cats have had, and continue to have, tremendous detrimental effects on our wildlife," she said.
Legge said cats are killing more animals than urban development and "probably from roads," but development is causing permanent native habitat loss.
"Habitat loss is one of the biggest causes of population and species losses in Australia, along with the impact of invasive predators like cats," she said.
A spokesman for the NSW Wildlife Information Rescue and Education Service said pets such as cats and dogs should be kept indoors, particularly at night "when our mostly nocturnal native animals are on the move and vulnerable to predators".
The ACT government introduced new legislation this year requiring all cats in Canberra to be kept indoors or in cat pens. Many Victorian councils are enforcing a dusk-to-dawn curfew for cats, while many others are considering some sort of cat containment policy.
NSW councils voted last year at the annual NSW local government conference to lobby the state government to introduce cat containment legislation and amend legislation to make it easier for councils to kill feral cats.
Loading
However, a draft report commissioned by the NSW Office of Local Government says that cat containment is not a solution to the problems that exist with feline confiscation and housing: "We find very mixed evidence on the impact of native wildlife on domestic cats ."
the Review of rehomeing practices The report found 17,000 animals were euthanized in NSW in 2019-20 by council stakes, animal welfare organizations and shelter organizations – around two thirds of the animals killed were cats and a third dogs.
A spokesman for the local government office said the review would be considered by the state government but ruled out cat curfews until existing laws were "adequately assessed".
"It would be inappropriate at this stage to place additional administrative and financial burdens on councils by requiring cat housing," he said.
Loading
Changes to NSW pet laws passed early last year require councils to give at least two shelter organizations two weeks' notice before killing a confiscated or surrendered animal. The law also requires councils to announce an animal for housing and says veterinarians cannot consider a cat feral.
A Hornsby Shire spokeswoman said the changes had been introduced without consultation, would have imposed additional costs on councils and could discourage trapping of feral cats.
"Our gardens provide habitat for birds, reptiles and animals," she said. "Letting cats roam free impacts residents' ability to enjoy this aspect of urban life."
Rand, from the Australian Pet Welfare Foundation, said a council policy to contain cats would not reduce the number of cats roaming free, nor would it protect native wildlife in Hornsby.
Loading
Councils like Hornsby incorrectly classified house cats as feral if they hissed, hit, or growled in the trap cage or council facility, Rand said. "This behavior simply means they're scared because they're trapped, which is a very stressful and scary experience, it doesn't mean they're feral cats."
According to Hurst, the cat containment laws meant that a cat found outside could be killed, "and that can include all unmicrochipped cats, homeless cats and cats whose microchip can't scan."
Hurst said curbing cats would also lead to animal cruelty, the accidental killing of domestic cats and more hardships for people leaving domestic violence.
"A bloodbath of cats is never the solution," she said. "It's not effective, and City Council staff don't want to be forced to do the catch-and-kill."
Get to the point of what's happening to climate change and the environment. Our 14-day environmental newsletter brings you news, problems and solutions. Sign up here.
https://www.smh.com.au/national/nsw/pointless-killing-councils-labelled-cruel-amid-heated-debate-over-threat-cats-pose-to-native-wildlife-20221206-p5c487.html?ref=rss&utm_medium=rss&utm_source=rss_national_nsw Hornsby Shire Council branded cruel as cat debate heats up