Hopes for Lunar New Year tourism dwindle as concerned Chinese stay at home
Kathy Lin was visiting from Shanghai, partly because it was easy to get a visa, but also because she was concerned about the risks of catching COVID-19. "I don't dare to go abroad yet," she said as she and a friend snapped photos near the ruins, the originally 17th-century Church of the Mater Dei.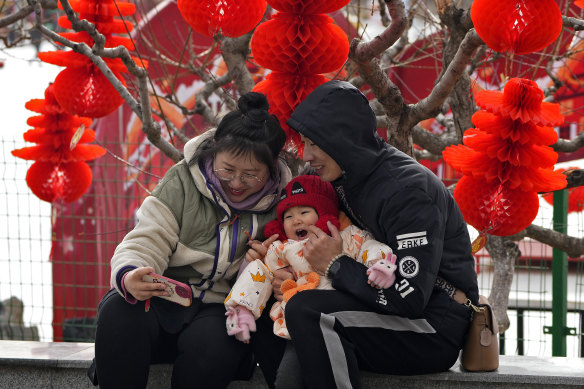 That concern is keeping many would-be holidaymakers at home, even after China eased zero-COVID restrictions that were designed to isolate all cases with mass testing and onerous quarantines.
"The elderly in my family have not been infected and I don't want to take any chances. There is also a possibility of re-infection with other variants," said Zheng Xiaoli, 44, an employee at an elevator company in Guangzhou. Africa was on her bucket list before the pandemic, but despite yearning to go overseas, she said: "There are still uncertainties, so I will exercise restraint".
Cong Yitao, a Beijing-based accountant, wasn't worried about catching the virus as his whole family already had COVID. However, he has been deterred by testing restrictions and other restrictions imposed by some countries including the US, Japan, South Korea and Australia after China eased its pandemic lockdown.
"It seems like many countries are not welcoming us," said Cong, who instead planned to head to a subtropical destination in China like Hainan Island or Xishuangbanna to enjoy the warm weather.
According to Trip.com, a major travel services company, overseas travel bookings for the Lunar New Year holiday increased more than fivefold from Jan. 21-27. But that was almost nothing the year before, when China's borders were closed to most travelers.
Reservations for travel to Southeast Asia increased 10-fold, with Thailand being the top choice, followed by Singapore, Malaysia, Cambodia and Indonesia.
Travel to other popular destinations, such as the tropical holiday island of Bali and Australia, has been restricted by a lack of flights. But that is changing, new flights are added every day.
"You will certainly see an increase compared to last year when China was still closed, but I don't think you will see a huge increase in outbound travelers to various destinations in Asia-Pacific, let alone Europe or the Americas. said Haiyan Song, professor of international tourism at Hong Kong Polytechnic University.
Loading
Tourism Australia forecasts that spending by international travelers will surpass pre-pandemic levels within a year. Before the disruptions of COVID-19, Chinese accounted for almost a third of tourist spending, nearly US$9 billion (about US$13 billion today).
Bangkok's Suvarnabhumi Airport has increased staffing to handle more than 140,000 daily arrivals during the Lunar New Year rush, though only individual Chinese travelers will now come — group tours from China have yet to resume.
As a bright orange sun set behind the ancient Wat Arun beside Bangkok's Chao Phraya River, a Shanghai man, who would only use his last name Zhang, posed with an attendant in colorful traditional Thai silk costumes.
"It's very cold in China and it's summer weather in Thailand," Zhang said, adding that he knows many people who booked tickets to escape the cold, humid weather of his hometown.
Loading
Still, for many Chinese, the allure of world travel has been eclipsed for now by a desire to go to their hometowns and meet their families, almost three years precisely since the first major outbreak of the coronavirus hit downtown Wuhan in one of its greatest disasters The modern era.
Isabelle Wang, finance officer in Beijing, has traveled to Europe, the Middle East and parts of Asia. After three years of slower living during the pandemic, her priority is reuniting with her family in Shangrao, a city in south-central China.
"We still have a lot of time in our lives and there will certainly be opportunities to go abroad later if we want to," she said.
https://www.smh.com.au/world/asia/not-ready-lunar-new-year-tourism-hopes-fizzle-as-worried-chinese-stay-home-20230120-p5cea3.html?ref=rss&utm_medium=rss&utm_source=rss_world Hopes for Lunar New Year tourism dwindle as concerned Chinese stay at home