Honors flow for the giant of Australian climate science"
Tributes have flowed to the late Professor Will Steffen on climate change as many remember not only his contribution to science but also his kindness and optimism.
Steffen, 76, wore many hats, including Professor Emeritus at the Australian National University's Fenner School of Environment and Society. He was also a former Executive Director of the International Geosphere-Biosphere Programme, Founding Director of the ANU Climate Change Institute and Scientific Advisor to the Australian Government.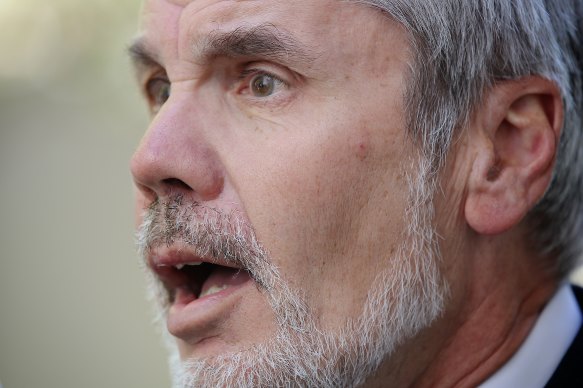 The US-born scientist was also an author, contributed to five IPCC assessments and special reports between 2000 and 2018, and served on the Council on Climate Change. But for many he was also a friend and mentor. Professor Tim Flannery, a former climate commissioner and chief adviser to the climate council, said he was heartbroken at the loss of Steffen.
"He was the smartest, kindest, gentlest person," Flannery said. "He was a great friend and so loyal. He was needed so badly right now, he was active until he couldn't anymore."
CSIRO climate scientist Pep Canadell said one of the things that made Steffen so impressive was his knowledge of complex science and ability to convey that to those around him, including policymakers, students and other researchers and scientists.
"He was basically a driving force for thousands of networks worldwide, helping them move in directions that were new to everyone in the 1990s," Canadell said. "He marked the way for today. His work was his life. He gave everything he had. He worked so hard, he was always available and always willing to contribute."
Professor Frank Jotzo, director of the Center for Climate Economics and Policy at ANU, said he was relatively early in his academic career when his paths crossed with Steffen. "He has been a huge influence on me in my professional life, as a mentor and as a shining example of how to use science to strive for positive impact in society."
Australian journalist and author Marian Wilkinson said Steffen was crucial in sharing his knowledge on climate change, especially during Australia's days of climate denial.
"He was able to speak up where other scientific voices were nervous about speaking up because they were both [in] In the Howard years they had been quite ignored and attacked and the opposition was very, very vocal against climate science and the media was frankly hysterical at times on the issue," she said.
https://www.smh.com.au/environment/climate-change/driving-force-tributes-flow-for-giant-of-australian-climate-science-20230131-p5cgot.html?ref=rss&utm_medium=rss&utm_source=rss_environment Honors flow for the giant of Australian climate science"