Herald Trainee Program Finalist at the International News Media Association Awards
The Sydney Morning Herald Trainee program was recognized as a finalist in this year's International News Media Association Awards.
The program has been redesigned in 2022 to ensure we are building journalists of the future by embedding video and audio, visual storytelling, data journalism and explainer into their education. It is a finalist in the Best Innovation in Newsroom Transformation category, where the trainees' work on a project entitled The Sydney We Don't Talk About was featured.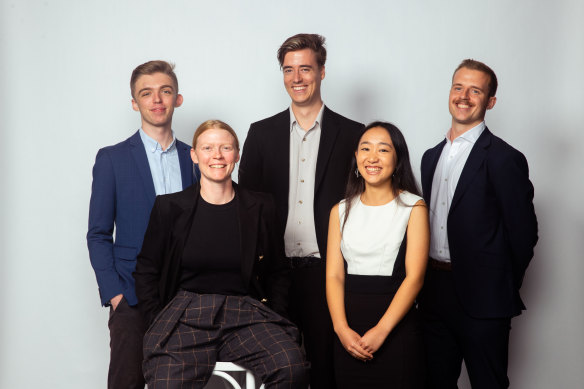 Having completed her first year, Angus Dalton has now been appointed science reporter; Billie Eder will cover the NRL and NRLW for sports; Millie Muroi will work at our business desk; Anthony Segaert joins our urban affairs team and Angus Thomson has been appointed health reporter.
"This nomination reflects the fantastic influence our five trainees have had on the editorial board," he said herald Publisher Bevan Shields. "It's also a great credit to Executive Editor Kathryn Wicks for skillfully guiding the project.
"Readers love Angus, Millie, Billie, Anthony and Angus, and so does everyone who works at herald. You are destined for extraordinary careers in journalism."
The herald was also a finalist, along with Agein the Best Use of Visual Journalism and Storytelling Tools category for his mapping study of the Lismore floods and an investigation into gold theft from an Australian mine in Ghana.
Bevan Shields sends out an exclusive newsletter to its subscribers every week. Sign up to receive his note from the editor.
https://www.smh.com.au/national/nsw/herald-trainee-program-a-finalist-in-international-awards-20230310-p5cr5f.html?ref=rss&utm_medium=rss&utm_source=rss_national_nsw Herald Trainee Program Finalist at the International News Media Association Awards