Guy Sebastian denies holding a brick and 'towering' his neighbour
Pop star Guy Sebastian says his neighbor's claim about an incident in January, including that CCTV footage showed him holding a brick and "towering" over his neighbor, was "completely fabricated" and "not true".
The singer performed at Seven's sunrise on Friday morning and spoke for the first time about the incident after the allegations aired Thursday in Waverley Local Court.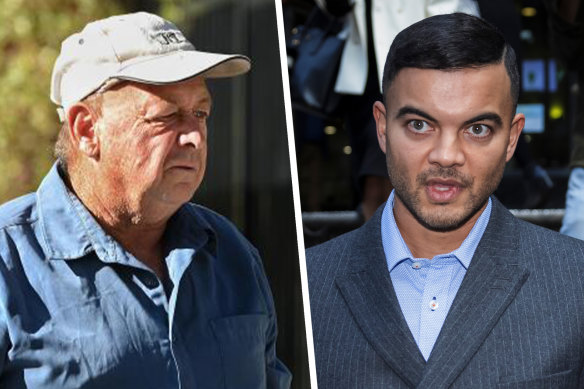 Sebastian's neighbor, 66-year-old Phillip Richard Hanslow, has been accused of intimidating 41-year-old Sebastian with intent to make him fear physical or mental harm, and recklessly blowing up a plastered fence in their homes in January of damaging Maroubra in Sydney's eastern suburbs 23.
But Hanslow's attorney, Bryan Wrench, said a subpoena had been issued for footage from Sebastian's home, telling the court Thursday that "the footage has not been made available to police and shows Mr Sebastian holding a brick would, who towers above our house "client".
When asked about the alleged incident sunrise On Friday morning, Sebastian said it was "the first question I answer about it. I have decided not to say anything.
"So much has been said that is not true. I'm not in a court case with him. I haven't run an AVO against this guy, it's an ongoing thing, not an isolated event.
"So something came up between me and him where I basically asked him to stop damaging my property and then some things were said from his side that resulted in me having to call the police. So, it's not me against him. It was the police who decided to take the initiative and take down an AVO.
"… There was something that was said yesterday, that's in the newspaper today, that's just completely made up."
https://www.smh.com.au/national/nsw/not-true-sebastian-speaks-out-on-neighbour-dispute-20230310-p5cqzh.html?ref=rss&utm_medium=rss&utm_source=rss_national_nsw Guy Sebastian denies holding a brick and 'towering' his neighbour