Guardian Australia staff sent home after cyberattack destroys systems
Online news site Guardian Australia has asked its staff to work from home until mid-January as it deals with the aftermath of a cyberattack that hit parent company Guardian Media Group just days before Christmas.
The publisher has asked the small group of employees who plan to continue working over the holidays to stay home until January 9 as a precaution as Guardian Media Group continues to grapple with the aftermath of an alleged ransomware attack.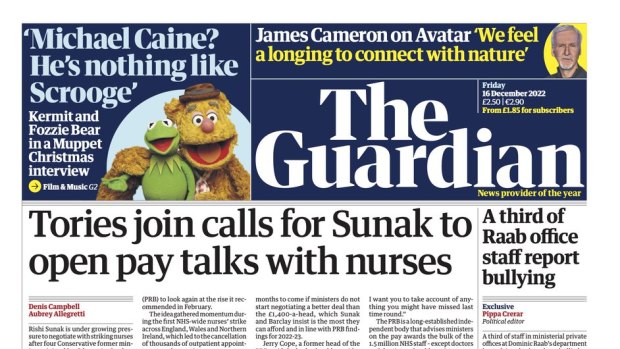 Guardian Media Group chief executive Anna Bateson and editor-in-chief Katherine Viner told staff on December 22 that publication would continue despite the attack.
A spokeswoman for Guardian Australia said the incident was serious and confirmed staff were working from home. "We believe this is a ransomware attack, but continue to evaluate all possibilities," she said. "Our technology teams are working to manage all aspects of this incident, with the vast majority of our employees able to work from home as they have during the pandemic. We will continue to keep our employees and anyone else affected informed."
The hack destroyed large parts of The Guardian's technology infrastructure, some of which is used by the Australian news team. However, people familiar with the breach say hackers do not appear to have accessed customer data and the incident had minimal impact on the Australian market.
Guardian Australia can continue to publish articles online but its offices in Sydney, Melbourne and Canberra are closed.
The publisher is the latest to join a growing number of companies hit by cyber breaches by criminals and state actors. Optus and Medibank are still grappling with the fallout from two major breaches that allowed hackers to steal millions of customers' data. Other companies that have recently come under attack include real estate group LJ Hooker and charity The Smith Family.
Nine Entertainment Co, Publishers of The Sydney Morning Herald and The agewas hit by ransomware attack in March 2021.
The federal government has begun cracking down on companies that frequently face cyberattacks, passing legislation in November that would increase the fine for companies that suffer repeat violations from $2.2 million to as much as $50 million, or 30 percent of the adjusted revenue for the relevant period.
https://www.smh.com.au/business/companies/guardian-australia-staff-sent-home-after-cyberattack-fries-systems-20221229-p5c9cw.html?ref=rss&utm_medium=rss&utm_source=rss_business Guardian Australia staff sent home after cyberattack destroys systems