Greater Cities Commission focuses again on Newcastle, Central Coast, Wollongong
Sydney has failed to provide enough affordable housing for its population, but a renewed focus on peripheral cities – in Newcastle, on the Central Coast and Wollongong and in Sydney's west – will offer a crucial opportunity to close built-in inequalities, according to the man fix mandated to steer the future of the region.
Geoff Roberts, chief commissioner of the recently renamed Greater Cities Commission, said the pandemic has fundamentally changed Sydney's future by normalizing hybrid work. "We don't see the CBD model, where everyone has to travel long distances to get to the CBD, as how Sydney, Newcastle, the Central Coast and Wollongong will develop," Roberts said.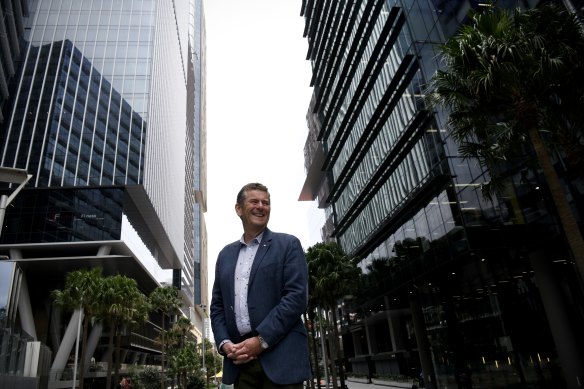 Instead, he said that if the Sydney region is to move away from a region where people's options are "based on what you have zip code is".
"Our job [is] to create spatial justice, so that no matter what zip code you live in, you have the same opportunities for the good things that are part of life in the metropolis sydney or in the region of the six cities. We just didn't do it well enough," he said.
Roberts said the previous three-city metropolis plan, which in 2018 divided Sydney into three zones around the CBD, Parramatta and Aerotropolis, had been relatively successful in leveling the city's historical inequalities of the latte line by providing jobs and educational opportunities were created outside of the city east coast.
"But one of the things we didn't get right was that we didn't create enough affordable housing in Sydney or in the six cities," he said.
"It's really not funny, the unaffordability of housing in Sydney. Pretty much the median home price in all but 10 Sydney suburbs is now over $1 million."
The commission was renamed the Greater Cities Commission – from the Greater Sydney Commission – earlier this year as part of the government's desire to bring Wollongong, the Central Coast and Newcastle under its fold. She released her first discussion paper this month, outlining a vision for a region connected by fast rail, walkable villages and lower emissions.
https://www.smh.com.au/national/nsw/we-don-t-want-sydney-to-be-based-on-what-your-postcode-is-20220919-p5bj9b.html?ref=rss&utm_medium=rss&utm_source=rss_national_nsw Greater Cities Commission focuses again on Newcastle, Central Coast, Wollongong