Gloucester Park fights vote overhaul lawsuit
A Gloucester Park racing identity resigned while a fight against criminal charges drew the track's owner to court in an 11-hour bid to halt his property sale and multi-million dollar redevelopment plan.
Duro Margaretic resigned from the committee overseeing East Perth Racecourse in August, almost a year after he was ousted over news he was defending a criminal complaint.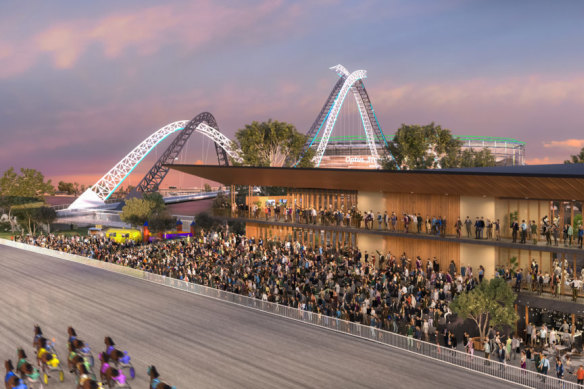 He has pleaded not guilty with a five-day trial scheduled for October.
Margaretic is now suing the WA Trotting Association over allegations that the vote she held to get the green light from members to sell part of her land to Adrian Fini and Ben Lisle's real estate group Hesperia violated her own charter have.
In addition, Margaretic claims the vote was conducted in a manner that violated his rights as a member.
According to the letter, the referendum took place between August 18 and October 5, the same seven-week period the federation gave its members to consider Hesperia's detailed renovation plan for the centuries-old racecourse.
Under the Association's Articles of Association, any sale of land in Gloucester Park must be approved by two-thirds of the members.
At the time, the WA Trotting Association said more than 75 percent of its members voted in favor of the proposal, which involves the sale of nearly half of the 14-acre Gloucester Park site to Hesperia.
Of these, more than 80 percent supported the plan.
https://www.smh.com.au/national/western-australia/perth-racing-figure-sues-gloucester-park-to-quash-revamp-deal-20221229-p5c9be.html?ref=rss&utm_medium=rss&utm_source=rss_national Gloucester Park fights vote overhaul lawsuit