Ghislaine Maxwell claims Prince Andrew's photo is 'fake'
London: Ghislaine Maxwell has claimed she has no recollection of the Duke of York and his sex abuse accuser meeting at her home and insisted any photo suggesting otherwise must be fake.
The disgraced socialite has given a TV interview from a Florida jail where she is serving 20 years on child trafficking charges after procuring girls for the late sex offender Jeffrey Epstein.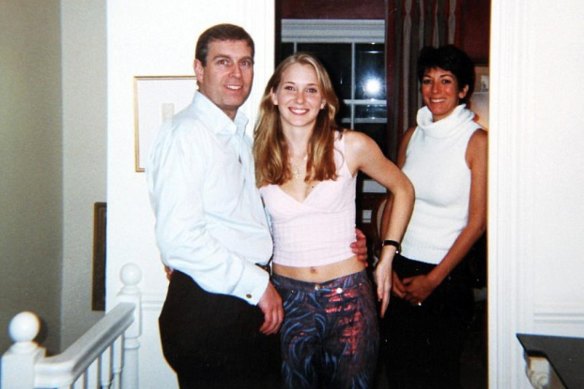 The 61-year-old has questioned the authenticity of the photo, which shows Prince Andrew with his arm around the waist of 17-year-old Virginia Giuffre at Maxwell's London home.
However, she told TalkTVin an interview to be broadcast in the UK on Monday night: "I have no recollection of them meeting and I don't believe this picture is real.
"There is no original of this photo, but (only) copies made of it, copies of copies. According to some experts, parts of it look as if they were processed with Photoshop.
"I don't remember her in my house. I know Virginia traveled with Jeffrey, so it's entirely possible. But the photo doesn't appear to be real and I don't remember it being taken."
It came amid reports that the Duke plans to make a legal offer to quash the settlement he struck with Giuffre last February after she accused him of sexually assaulting her in 2001 when she was 17 raped and abused three times.
He reportedly consulted his attorneys after Giuffre dropped her sex abuse lawsuit against US Attorney Alan Dershowitz and admitted after an eight-year legal battle that she "may have made a mistake" in claiming he had her as a teenager abused.
https://www.smh.com.au/world/europe/ghislaine-maxwell-claims-prince-andrew-photo-must-be-a-fake-20230123-p5ceng.html?ref=rss&utm_medium=rss&utm_source=rss_world Ghislaine Maxwell claims Prince Andrew's photo is 'fake'