Gadigal announced as the name of the CBD station
A new tube station in Sydney's CBD is to be named after local Indigenous people, ending a long-running debate over the station's name.
Pitt Street station near City Hall is said to be named the Gadigal Railway Station in honor of the original Indigenous people and would be the first public transport station in Sydney to be specifically named after its traditional owners.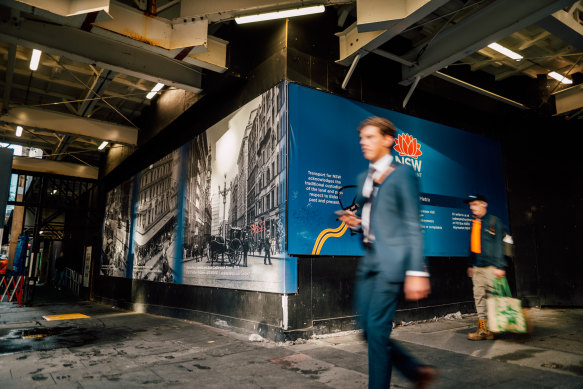 A spokesman for Transport Secretary Jo Haylen's office said the name is "pending from the Geographical Name Board".
Final approval for the name rests with Customer Service Minister Jihad Dib, say well-informed government sources who are not authorized to speak publicly. Dib is responsible for the Geographic Name Board, which approves names for the state's streets, suburbs, and train stations. The government must announce the name in a parliamentary gazette.
Approval would officially end a debate that began two years ago.
The Board first announced plans to name the station Gadigal in October 2021, following a suggestion from the Metropolitan Aboriginal Land Council. The proposal was endorsed by then-Liberal Transport Secretary Andrew Constance and a public submission phase attracted feedback from 123 people, 72 in favor and 51 against.
That process faltered, however, when now-former MP David Elliott moved to the Department of Transportation and Veterans Affairs in December 2021 and proposed an alternative name for the station. Elliott proposed honoring Captain Reginald Saunders, the first Indigenous Australian to serve as an army officer.
"In short, he was a hero," he said at the time, citing Saunders' impressive military record defending against a Nazi invasion of Greece during World War II, before serving in New Guinea and Korea. Elliott declined to comment Tuesday.