Funding for private schools is growing faster than public schools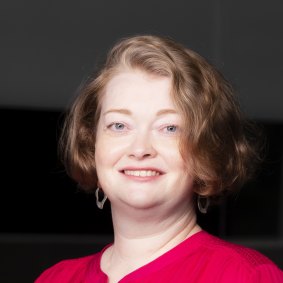 In response to the release of the Productivity Commission's latest report, Mitchell said: "The NSW Liberal and National Government has committed to fully fund our public schools in the next round of school funding negotiations with the Commonwealth, by ensuring they meet their fair Pay share."
Federal Education Secretary Jason Clare said of the report: "The Albanian government is committed to working with state and territory governments to bring each school to 100 percent of its appropriate funding level."
dr Rachel Wilson, from the Center for Educational Measurement and Assessment at the University of Sydney, said there needs to be more close monitoring of how money is being spent.
"We need more transparency about where the underfunding is, but also what the funds are being spent on," Wilson said.
"At the system level, we need to be able to tell if we're investing effectively and pinpoint inefficiencies. We need thorough analysis at the national and state level of where the funds are going and how they are being spent."
Loading
Some independent schools are losing money as funding levels are adjusted for fairness under the Gonski Model, which instituted a Schooling Resource Standard (SRS). The changes take into account parents' income data to assess how much they can afford to contribute to the fees. These funding cuts will be phased in gradually through 2029.
dr Sue Thomson, until recently CEO (research) of the Australian Council for Educational Research, said funding for schools with children from disadvantaged backgrounds, which are typically public schools, needed to be removed.
"We wonder why we are not closing the gap [between advantaged and disadvantaged students] or why there is a large proportion of children who do not perform well. It's the old "if you don't change anything, you don't expect anything," she said.
The Productivity Commission report also highlighted that NSW had one of the lowest rates of any state or territory when it came to teenagers from a low socio-economic background completing 12th grade.
It found that 67 percent of students from a low socio-economic background completed Year 12, five percentage points below the national average.
Our breaking news alert will notify you of important breaking news when it happens. get it here.
https://www.smh.com.au/national/nsw/funding-for-private-schools-grows-faster-than-for-state-schools-20230206-p5cic7.html?ref=rss&utm_medium=rss&utm_source=rss_national_nsw Funding for private schools is growing faster than public schools