Fritz Lang's masterpiece is adapted for the Hayes Theatre
How do you turn a silent film into a musical? That's the question that plagued composer Zara Stanton when writer/director Julia Robertson approached her about collaborating on an adaptation of Fritz Lang's masterpiece metropolis. But Stanton describes Robertson as "one of those people I would follow into battle. So I figured if she thinks it's a good idea, then I'm definitely going for it."
Also, Robertson had an answer to Stanton's question. The musical would be based not so much on Lang's film, which was released in January 1927, as on the source novel of the same name written by Lang's wife (and screenwriter) Thea von Harbou. (Hers, incidentally, was a strained relationship, plagued first by his infidels and then by Lang, a Jew who escaped Germany's Naziization while von Harbou embraced her.)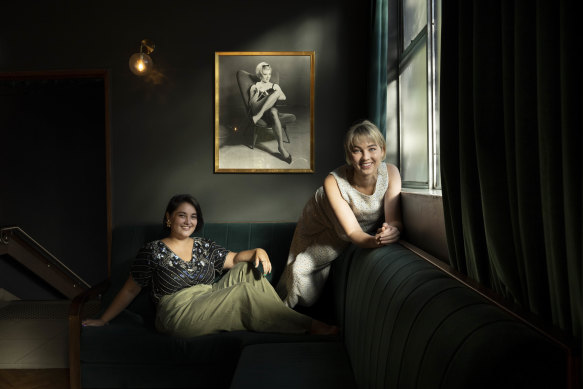 The story takes place in an unspecified future Nineteen eighty-four, continues to prove visionary and relevant. It depicts a struggle between capital and labor, with workers living and toiling underground before being tricked by the zealous Maria into believing a new world order is possible.
The film was revolutionary in its scale, and its effect on Robertson caused her to seek the book. "It's very dense," she says, "and the world is even bigger than what the film presents. It feels colossal… Each character has a lot of quirks and details, and reading the novel somehow makes it clearer what the point of the film is."
The story has been criticized for ending with an overly clean bow and unabashed moralizing.
"We tried to complicate that a little bit," says Robertson, "and add a little more nuance." Similarly, she tried to incorporate more shades of gray into the originally black-and-white characters.
Robertson finds that we have a fondness for scenarios in which we observe how people fare in extreme versions of the world metropolis relevant to modernity on many levels.
"And it seems to be becoming more and more relevant," she says, "which is a little bit terrifying but also wonderful fodder for us… I know that for me, the climate crisis — the looming apocalypse — has felt very present, especially at work to have someone like Maria as a young activist as we have seen over the past 10 years: these young women who are incredibly eloquent, calm and strong in their messages."