France and Britain recently imposed "understandable" COVID tests on Chinese passengers
London: Britain and France will impose COVID tests on passengers arriving on flights from China.
The decision increasingly leaves Australia as an outlier as it does not require COVID-19 testing to monitor for variants, with the Biden administration announcing testing would be required beginning Jan. 5.
The head of the World Health Organization, Dr. Tedros Adhanom Ghebreyesus, who has been heavily criticized by the Trump administration for being too close to the Chinese and failing to alert the world to the COVID-19 pandemic in a timely manner, said it was understandable that countries insisted on testing given China's secrecy.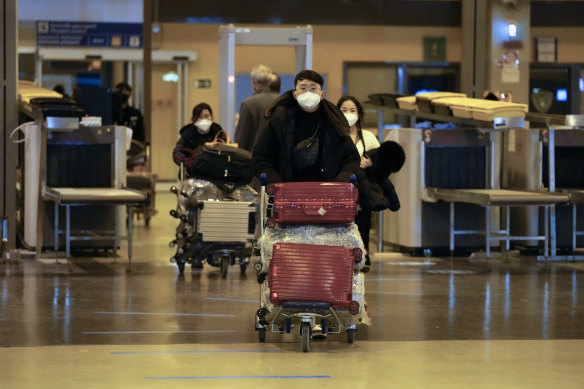 "Without comprehensive information from China, it is understandable that countries around the world are acting in ways that they believe can protect their people," he said.
Tedros said the WHO asked China for more information but did not receive it.
Loading
Japan, India, South Korea and Taiwan also require virus tests for visitors from China. Prime Minister Anthony Albanese has said Australia is not doing the same but will act on health advice.
Britain, which prides itself on being one of the first countries to back away from COVID restrictions, was initially reluctant to require negative COVID tests.
Under pressure from MPs, including two former Health Secretary, Downing Street was set to announce the new testing rules.
https://www.smh.com.au/world/europe/france-uk-the-latest-to-impose-understandable-covid-tests-on-chinese-passengers-20221231-p5c9km.html?ref=rss&utm_medium=rss&utm_source=rss_world France and Britain recently imposed "understandable" COVID tests on Chinese passengers