Former Test cricket Stuart MacGill denies intimidation on the day of the "emotional rollercoaster ride".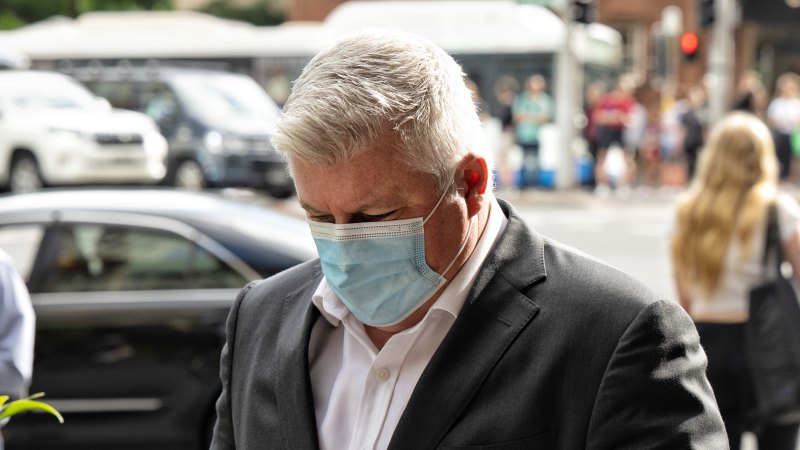 When questioned by his attorney Joseph Correy, MacGill said Kerlin looked over to the Argyle Bar and pointed at Ford and said, "There she is, the damn bitch" as he tried to lead him across the street. He said Ford started approaching her and he told her to "go away, leave us alone."
"I didn't swear," MacGill said. "My intention was to go to Captain Cook, so I was pretty keen to just keep plowing."
MacGill said he was trying to check in at the pub when he heard Kerlin, who had been at the bar, say "F—off you bitch" again and realized Ford was behind him as he heard as she replied.
"I turned around and said to Sam, 'What are you even doing here? Leave us alone. Nobody in here likes you,'" he said.
He said he kept telling Ford to go and was "on the periphery," as she and Kerlin argued.
"Steve had an AVO on him and he wasn't allowed to be around her and that was bad. It wasn't good, it was all bad," MacGill said.
"He told her to go, but just a little differently than me."
MacGill said it "escalated" and got "pretty lively" as Kerlin yelled, cursed and talked about the dog, which he claimed Ford "stole". He said a bar worker asked Kerlin and Ford to leave, but they didn't.
"I said to Samantha … that's it, I'm calling the police. I pointed at them…I wanted them to know I was calling the police."
Loading
He said he texted his partner telling him to call the police and that he contacted an officer he knew who advised him to call Triple Zero. However, Ford and Kerlin were both gone by this time.
"I went further into the bar and sat down by myself. Then it kind of hit me again. It had been a huge roller coaster day. I thought he was dead and then he was alive and then we were happy and then this happened," MacGill said.
Under cross-examination by Police District Attorney Sergeant Michael Cleaver, MacGill said when Ford approached the two men, she said, "I just want to speak to you." He denied fabricating the evidence.
Cleaver told MacGill he said, "You c—, you c— y c—, you're f— going down" and "Put it up your ass" or words in that Senses, to which MacGill replied "wrong" and "absolutely not," but said he "got angry."
"I never swore once," he said.
The prosecutor said MacGill told police Ford had started "following" them, to which MacGill replied, "Approaching would probably be a better word… I'm an athlete, I'm not a wordsmith."
He denied the suggestion that he "used his height to stand above" Ford and within a foot of her.
Upon re-examination, he agreed that he was a "much bigger person than Samantha Ford."
"I felt intimidated every time she came near me because there's nothing I can do about it except call the police, and I've done that on three occasions."
The parties will submit their final submissions to Judge Christine Haskett at a later date.
Lifeline 13 11 14
Our breaking news alert will notify you of important breaking news when it happens. get it here.
https://www.smh.com.au/national/nsw/i-did-not-swear-once-stuart-macgill-denies-intimidation-20230131-p5cgqy.html?ref=rss&utm_medium=rss&utm_source=rss_national_nsw Former Test cricket Stuart MacGill denies intimidation on the day of the "emotional rollercoaster ride".