Former resident of the Sydney Local Health District has his say
Now a GP at a clinic in south-west Sydney, Isfahani does not deny that he made mistakes during his time at Canterbury Hospital. However, he says they are due to the pressure of rising case numbers and long working hours. He received positive performance reports from two NSW health districts where he had previously worked during his apprenticeship.
Anti-Discrimination NSW took Isfahani's complaint to the NSW Civil and Administrative Court, where the dispute was settled through mediation.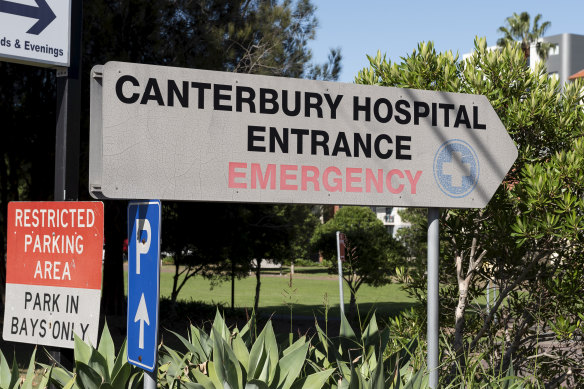 The Australian Health Practitioner Regulation Agency imposed a 12-month oversight on his medical registration and Isfahani has stopped working in a hospital, despite applying and interviewing for dozens of jobs.
"They practically put me out of a job," he said.
Sydney LHD did not comment directly on the Isfahani case.
Loading
Isfahani is no longer an NSW Health employee and said he is sharing his story so that no one, especially overseas doctors, have to go through the same ordeal. The herald spoke to current Concord Hospital staff who shared similar concerns but were not authorized to speak publicly.
In an annual survey of young doctors by the Australian Medical Association NSW, more than half of the staff at Canterbury Hospital said they had committed clinical errors caused by fatigue as a result of their working hours.
Only one in five residents at Canterbury and Concord hospitals said they claimed the full amount of overtime they worked. Of the 86 doctors surveyed in Concord, only a third said they would recommend working in the hospital.
In response to questions to Sydney LHD dated heraldadmitted the director of the medical service, Dr. Andrew Hallahan – who was not involved in the Isfahani dispute – admitted that there were situations where young doctors had to work overtime.
"Young doctors are required and regularly encouraged to submit a claim for unreported overtime," he said. "[Sydney LHD] takes the well-being and appropriate remuneration of its junior doctors very seriously."
A spokeswoman for AMA NSW said Anderson has met with them every year to discuss the survey results, including in 2020 after Concord Hospital received a poor response.
Health Secretary Ryan Park intervened over the weekend as tensions between employees and management at Concord peaked.
On Tuesday, Park said the government is soliciting bids for a private company to investigate the claims and ease tensions between management and employees.
"I want to make sure there is a clear path to providing better health services to the community in Concord," he said. "At the same time we have [to have] a workforce that feels engaged, listened to and [has] Your concerns have been addressed."
The Morning Edition newsletter is our guide to the day's most important and interesting stories, analysis and insights. Login here.