Former Moriah College teacher jailed for child abuse material
Warning: This article contains content that some readers may find disturbing.
A former head of the English department at Moriah College has been sentenced to 18 months in prison after more than 1,100 images and videos of depraved child abuse were found on his devices, including victims held at gunpoint and as young as two years old.
Cody Michael Reynolds, 37, pleaded guilty in December to possessing or controlling child abuse material obtained or accessed through a transportation service between November 2021 and February 2022, and on March 9, 2022, the date a transportation service to transmission of child abuse material used his arrest.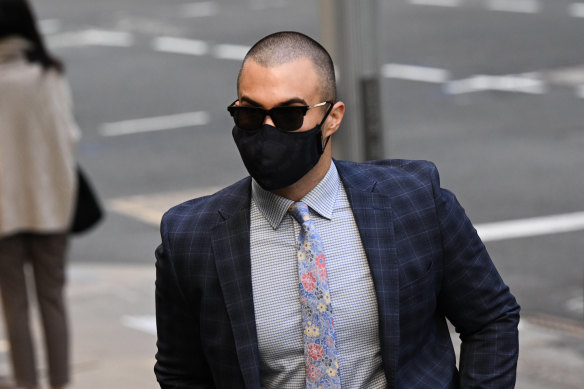 Judge Phillip Mahony sentenced Reynolds to Sydney's Downing Center District Court on Thursday, saying it was an "insensitive and harmful offence" involving the exploitation of children who were unable to protect themselves and who fueling a "disgusting market".
"He made a conscious and willful choice to offend," the judge said. "I think he did it for his own sexual gratification."
Mahony was convinced that no punishment other than prison was appropriate. He set a maximum prison sentence of two years and ten months, but ordered that Reynolds be conditionally released after serving one year and six months.
Under the Recognition Release Order, which covers a specified period of time from November 2024 to March 2026, Reynolds must behave well, be subject to oversight of community correctional operations, undertake treatment and rehabilitation as directed by his parole officer, and not travel interstate or internationally without authorization. There is also a $1000 bond.
Reynolds was handcuffed in the dock by sheriff's officers and taken into custody. He had hugged his supporters before entering the courtroom.
The court heard that more than 1,100 images and 58 videos were found on Reynolds' devices, including files in a hidden folder on his iPhone camera and on his work laptop, showing children between the ages of two and 16. He used various names for accounts, including aliases that mention "dirt."