Flavor of India makes Sydney Test much more than a show about nothing for Australia
And the big questions for the Sydney test match are … actually there aren't any big ones, just a bunch of smaller ones. Who will Australia pick to replace Cameron Green and Mitchell Starc? Does Josh Hazlewood get a game? Will it rain during game time? How will the traffic be?
The big question isn't in Sydney, it's in India (where it won't rain and traffic will put Sydneysiders' complaints into perspective).
At their annual Dead Rubber week, Sydney Test cricket fans will once again show they are the country's most steadfast by flocking to a game for nothing. Ten-day-old hams and cakes will be polished and the best cricket ground in the country will provide pleasant wallpaper for a game which, due to its regular scheduling at the end of a set series, has evolved into a social event, also attended by 22 cricketers making an exhibition . Context? If anyone can explain how this game is affecting Australia and South Africa's chances of reaching the final of the Test World Cup, the address for correspondence is below.
For the inner circle of Australian cricket, the Sydney Test has sparked a realization. Someone just found out that the team that sailed great in their home summer will be struggling to survive in the dust of Nagpur five weeks from now.
Waking up, Australia's selectors have been scouring the country for horses for sub-continental courses. They came up with Ashton Agar and Matthew Renshaw. Captain Patrick Cummins has described the pitch as "like an SCG wicket 15-20 years ago", which is handy considering Australian curators don't prepare surfaces to suit the needs of the home team. 15-20 years ago the dominant bowlers in Sydney were Glenn McGrath and Brett Lee, while Shane Warne hardly took a wicket (just like in India), but we know what he means. The finger spinners dominated in the only high-class match played at the SCG this summer. If it plays like an SCG wicket from six weeks ago, it will feel like India enough.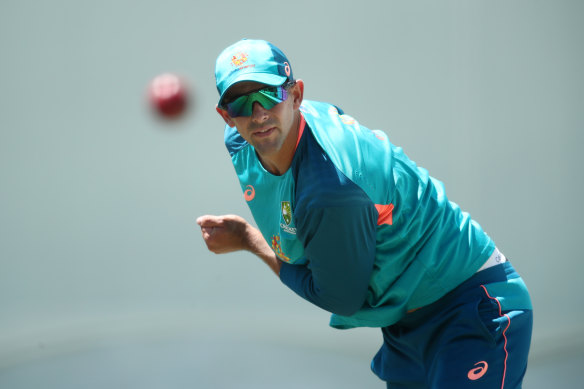 The real question, which will only be resolved later in the year, is whether Australia missed an opportunity by not bringing in new players to build confidence against weak visitors. Renshaw's name had been written for India for some time, but when Australia's selectors could have brought him, they found themselves in David Warner's fight to save his career.
Warner achieved personal redemption with a double century in Melbourne. As admirable as it was, the only question that settled it was whether Warner could still achieve great success in Australia, which was a question few seriously considered. Everyone knew Warner could do that. What they didn't know was if he could run in places like Nagpur and London, and they're no closer to that now. Never against a champion with a proven track record, they say, or even an unproven one.
With visits to the West Indies and South Africa, the Australians kept the immediate priority of winning games here and now, a strategy that sees football coaches stay on their jobs in the first half of the season.
https://www.smh.com.au/sport/cricket/taste-test-flavour-of-india-makes-scg-match-much-more-than-a-show-about-nothing-20230103-p5ca53.html?ref=rss&utm_medium=rss&utm_source=rss_sport Flavor of India makes Sydney Test much more than a show about nothing for Australia