Fire and Rescue NSW does not adequately test for hazardous PFAS chemicals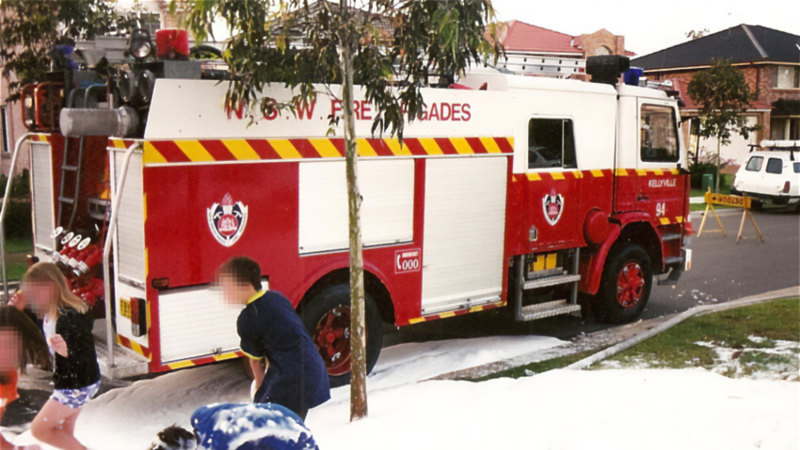 That figure was based on the assumption that 30,000 residents were eligible to participate in the $132.7 million settlement agreed by the Commonwealth on Monday after it was sued by seven municipalities across Australia, which were soiled by the extinguishing foam.
However, Craig Allsopp, joint class leader at Shine Lawyers, who represents the plaintiffs, said the payout was based on the assumption that not all eligible residents would participate in the class action.
Participation rates in class action lawsuits by shareholders typically range from 20 to 30 percent, he said.
Allsopp said Shine's modeling showed his clients would be paid well over $4,400 a head.
"I wouldn't have taken it to court yesterday if that was all they got," Allsopp said Tuesday. "I can't give specific numbers. I can confidently say it's not $4400. No group member will miss out."
Loading
Allsopp pointed out that group members would receive different amounts of compensation depending on where they lived and how badly their property was affected by the pollution.
The parties will sit down again this week to reach a last-minute agreement for the Aboriginal community of Wreck Bay, 200km south of Sydney.
"I would say it's disappointing that the Wreck Bay community isn't recognized like the other sites," Allsopp said.
The nine fire stations examined are Alexandria, Byron Bay, Liverpool, Greenacre, Armidale, Albion Park, Deniliquin, Tarro and Londonderry.
FRNSW's latest annual report said it had tested 11 fire stations for the chemicals, committed $8.9 million to clean up properties and is seeking funding from the NSW Treasury to help solve the problem.
In November, a union representative objected to the process used to prioritize fire stations as locations of concern.
FRNSW had distributed a survey to fire stations to gather details about their use of the foam between 1976 and 2007.
Seen in correspondence from the heraldthe union rep asked how the survey could be relied on since some stations no longer had employees handling the foam.
A FRNSW official responded that in these cases, attempts were made to contact retired or former employees who had moved to other wards.
"Given the length of time since AFFF [aqueous film forming foam] was used and it was anecdotal information, the actual site situation was scaled up in the risk assessment (this was something the EPA requested) because that information was considered more reliable in determining site priorities," she said.
In the survey responses of herald Several participants responded "unknown" or "cannot answer" when asked how often foam training exercises were performed between 1976 and 2007.
Several fire stations said they conducted foam drills in public parks, athletic fields and, in one case, an exhibition site.
Drury said firefighting is an inherently dangerous profession in which not all risks can be controlled.
"PFAS that we can do something about," he said. "We are not prepared for another generation of firefighters to have to wear something like this."
The Morning Edition newsletter is our guide to the day's most important and interesting stories, analysis and insights. Login here.