Finn Fam apologizes for rock graffiti in Utah
Another case of vandalism on public property in Utah has gone viral.
Twitter user @Utah_Sailor shared a photo of a sandstone rock with "Finn fam 2023" carved on the surface on May 8. The tweeter told The Salt Lake Tribune that she didn't take the photo and wasn't sure where it came from, but the etching appears to have happened somewhere in redrock country in southern Utah.
Since then, the post has racked up almost 16,000 likes and about 1,500 retweets in the week. Another photo, also uploaded to Reddit's r/facepalm a week ago, shows a middle-aged couple and a teenager or young woman posing on the ruined rock. This post had nearly 10,000 upvotes and around 2,400 comments before moderators removed it.
Commenters on both social media posts poked fun at the graffiti's crazy, stylized cursive writing. Others have criticized the family for destroying the Utah landscape.
"For those wondering…this is probably a national/public park," one Reddit user wrote in a top comment. "Defacing something in you is just a really shitty and disrespectful thing to do. Not to mention the illegality."
Some others defended the family's actions, questioning whether the writing was non-permanent chalk.
"All it takes is for one person to do it and then others start doing it," one Twitter user replied. "Even if it's chalk, the next person could use something permanent. They have to be found and set an example so that others don't do the same."
The Tribune has since confirmed that the defaced boulder is located near Catacomb Rock, a popular four-wheel drive destination near Moab, on land managed by the US Bureau of Land Management.
One of the family members said they contacted local authorities and agreed to pay a fine. Inquiries to BLM officials and the Grand County Sheriff went unanswered Monday.
"We have a young daughter who used something she found on the ground to write on the rocks," the family member wrote on Facebook Messenger. "We assumed it was some chalky substance and had no idea it was causing damage or we would have put an end to it."
The family hails from Arizona and The Tribune has chosen not to disclose their names. It is unclear if they are charged with a crime.
"We will never allow anything like this to happen in the future and we deeply regret any damage done," the family member wrote. "We apologize to everyone affected by our negligence."
The family was in Utah as part of an annual Bronco Safari that ran May 2-7. Utah Bronco Club President Richard Strope and Vice President Steve St. Clair helped organize the event and confirmed the family's attendance. The boulder, which itself is about the size of a Bronco SUV, was vandalized during a side trip and was not part of the safari.
"We're making every effort to educate our colleagues, … our friends, and our attendees about the fragility of access to that entire area down there," St. Clair said in a phone interview. "Anything we can do to maintain and protect that access is our concern."
The Bronco Safari held its first event in 2011 with about 40 vehicles, St. Clair said. Since then, the group has grown in popularity, thanks in part to Ford launching the sixth generation of the eponymous vehicle in 2020. This year's safari attracted about 300 vehicles to Utah's Grand County.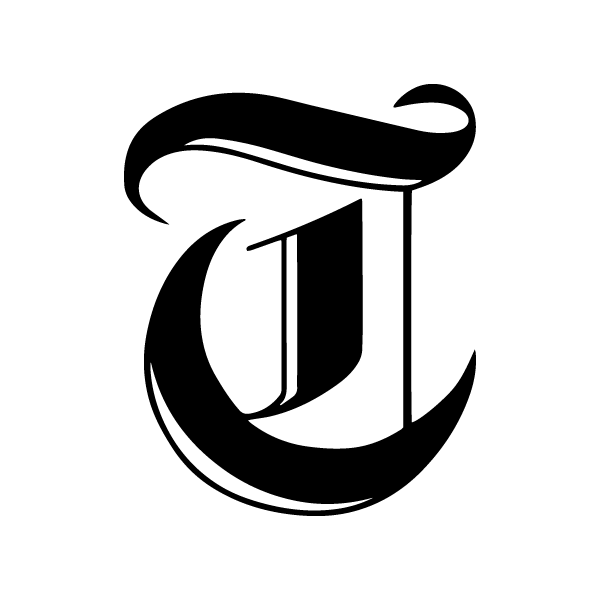 Subscribe to something open countries Newsletter

Get the latest news by subscribing to ours
open countries Newsletter. Enter your email address below to receive more stories like this delivered directly to your inbox.
"It's absolutely an amazing area down there," St. Clair said, "and we want to be able to share it and continue to share it."
St. Clair and Strope said they were unaware of the graffiti until they were contacted by a Tribune reporter last week. They said they then contacted the BLM and drove to Moab over the weekend to help a ranger fix the damage.
"When something goes wrong, you have to make it right," Strope said. "We wanted to make sure it was true."
They confirmed that the graffiti was etched into the rock and not scrawled with chalk.
"Thankfully there's no trace of it left," St. Clair said, "apart from the undying ruthlessness of the internet."
How graffiti on public property goes viral
The "Finn Fam" tide blew up after a family member posted his selfie in a private Facebook group for SUV enthusiasts. She removed the photo after it received a negative response, but not before group members took screenshots of the post and shared them elsewhere.
It's another example of the collision of public land and social media over the past decade. Utah has long attracted social media users who engage in questionable behavior with picture-perfect backgrounds, apparently in search of likes and influence. But the same social platforms can cause such posts to go viral for reasons the author didn't intend as they face mass accusations of unethical or illegal acts.
For example, in 2013, two Boy Scout leaders shared a Facebook video of them collapsing an ancient hoodoo formation at Goblin Valley State Park. It spread to other platforms like YouTube, where it was widely condemned and quickly became national news. The men were charged with a crime, but state officials eventually charged them with misdemeanor charges and asked them to fund new signs advising visitors to leave rock formations alone.
While that case was gaining ground in court in 2014, a New Yorker went viral – also badly – after painting graffiti images along with her Instagram name "Creepytings" on areas in national parks across the West. Their destinations included Zion, Canyonlands and Bryce Canyon Parks in Utah. The woman defended her paintings as "art, not vandalism," but the National Park Service disagreed. She was barred from recreation on federal land for two years and required to do 200 hours of community service.
Since then, social media accounts have sprung up that specifically draw attention to shady outdoor behavior, including "publiclandshateyou" on Instagram.
"It's effective," the anonymous account manager told The Hill in 2020. "The goal isn't to shame people, but sometimes that's what works."
Reports of "call-out culture" appear to have died down in recent years, but apparently not because inappropriate behavior on public property has stopped.
Last month, Snow Canyon State Park posted on Instagram the aftermath of a confetti gun being fired at Petrified Dunes. The video showed sacks full of colorful rubbish plastering sandstone, sticking in ponds and blowing across paths.
"Snow Canyon is a beautiful landscape," park managers wrote. "People travel from all over the world to enjoy the (usually) unspoilt beauty. Garbage like this devalues ​​the country and sends a signal that this behavior is acceptable. It also takes time, resources and government money to clean up afterwards."
In a desert ecosystem, the small scraps of paper take a long time to decompose, the post warned. It can also harm desert tortoises and the fragile environment in ephemeral ponds that is home to tadpoles and fairy shrimp.
"We hope next time you'll choose," the park managers wrote, "to use the natural beauty as a backdrop for your photo without the frills."