Finally, a business case for the 'forgotten' extension of the Ipswich Motorway
She will remember the ugly strife that divided the community from Inala to Ipswich.
She had returned from a US study tour and worked as a researcher and policy advisor for several MPs before winning the seat from Inala in 2006 when her father and former member Henry Palaszczuk retired.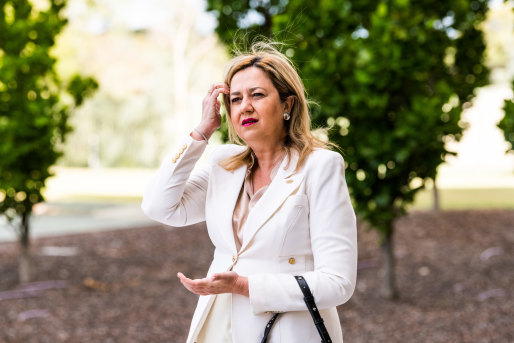 She will recall that in May 2012 then Transport Secretary Anthony Albanese promised work on the 2014-15 Ipswich motorway would be completed before Labor lost office in September 2013.
She will recall that the Queensland and federal governments reached a compromise to complete the $400 million, heavily flooded half of the final section – from Rocklea to Oxley – in September 2021.
Oxley Federal Assemblyman Dick welcomed the launch of the business case.
"The first phase of these Ipswich Motorway upgrades was delivered in April 2021 so it's great to see we are making progress on the next three kilometer section."
More transport projects have been announced in Brisbane's West Corridor
$293 million to replicate the Centenary Bridge starting in 2023
The $10 million consultation phase to determine safety and future congestion issues on the Centenary Motorway between Wacol and Toowong begins at the Jindalee Homebase Center on February 14, 2023.
Other exhibitions at Indooroopilly Shopping Centre, Mt Ommaney Shopping Centre, HomeCo in Richlands and Rocks Riverside Park in Sinnamon Park.
Centenary MP Jess Pugh said population growth in Brisbane's western corridor is creating additional demand for the Ipswich Motorway and Centenary Motorway.
"In 2021 we completed the $80 million Sumners Road Interchange upgrade on the Centenary Motorway, and this year work will begin on the $298 million Centenary Bridge duplication."
https://www.smh.com.au/national/queensland/finally-a-business-case-for-forgotten-ipswich-motorway-upgrade-20230203-p5chqg.html?ref=rss&utm_medium=rss&utm_source=rss_national Finally, a business case for the 'forgotten' extension of the Ipswich Motorway