Film production, directed by Kevin Costner, damaged wildlife habitat in the swell
A major Hollywood production working in Utah's San Rafael Swell last year damaged a State Wildlife Refuge (WMA) by camping and bulldozing on a road through sensitive habitats along the San Rafael River, possibly violating their filming permit, how emerges from documents obtained from The Salt-Lake Tribune.
To get it right, Kevin Costner's production company wrote nearly $69,000 in checks to the Utah Division of Wildlife Resources (DWR).
The damage to the Upper San Rafael WMA has yet to be repaired, raising questions about whether big-budget film producers can be confident that they are handling fragile public lands with a gentle hand. Frictions between Utah land managers and film companies go back years.
On the one hand, agencies welcome filming in Utah's spectacular landscapes so the rest of the world can appreciate them, but crews have been known to make on-the-fly shooting decisions in ways that can deviate from their permits.
The 2012 Disney Western starring Johnny Depp, The Lone Ranger, filmed outside of Moab, is a case in point. The Bureau of Land Management halted production in a scene in which actors rode their horses 50 abreast across soil covered with sensitive cryobiotic soil. The plan was for the riders to only go two abreast to minimize impact, but 50 abreast made for a more convincing shot and the BLM allowed it to continue.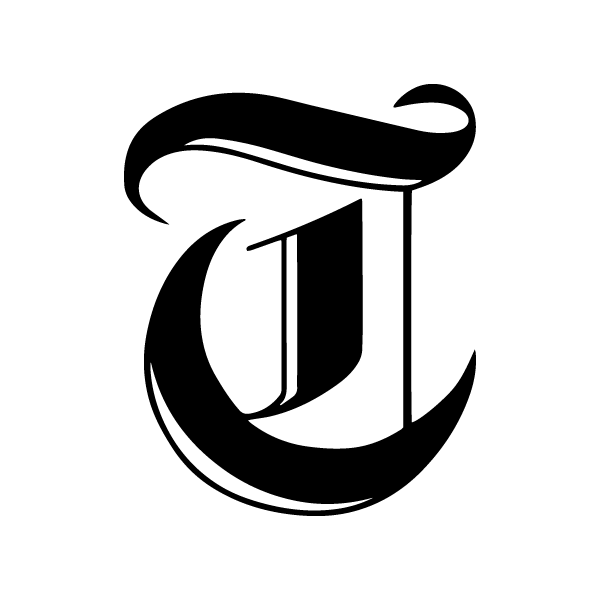 Subscribe to something open countries Newsletter

Get the latest news by subscribing to ours
open countries Newsletter. Enter your email below to receive more stories like this delivered straight to your inbox.
Costner's company received generous Utah tax breaks made possible by a 2022 law that Costner himself campaigned for. The Academy Award-winning actor, director and producer then decided to shoot his four-part epic western, Horizon, an American Saga, in southern Utah, using redrock country as the stage to portray the nation's westward expansion in the years to come to take advantage of the civil war. Costner directs, writes and stars in what has been called the culmination of his storied Hollywood career.
Parts 2 and 3 are slated to start filming this year in Washington County, which is banking on a $90 million economic boost from production.
"The state of Utah with its beauty is the perfect setting for the story of Horizon and can be considered a character in our own history," said Costner in a press release announcing the project's return to southern Utah.
Part 1 was filmed in Grand County last year, but Costner's Horizon Series company spent two weeks in September in Swell, Utah's famous landscape of winding canyons, sloping sandstone landscapes and oddly shaped rocks, where fight scenes were filmed at Fullers Bottom.
According to internal BLM emails, filming and staging activities did not strictly adhere to parameters set by land management authorities. The Southern Utah Wilderness Alliance received the notices through a request for records and shared them with The Tribune.
The emails and electronic messages suggest that BLM employees were unhappy with the company's lack of timely collaboration with an Environmental Impact Assessment (EA) they prepared ahead of the two-week shoot at Swell.
"We need a moratorium on theatrical filming," a BLM employee wrote to colleagues Sept. 1 as filming began at the Swell. "It was definitely a learning experience."
During and after filming, BLM staff were frustrated by the film managers' apparent failure to meet the terms of the permit and misrepresentations about the amount and type of equipment used.
"I would say that the state, UDWR and BLM are not happy with the results of filming that took place here on public lands," a Price associate wrote to colleagues on Oct. 12, a month after filming of Horizon . "The [Horizon] The series took advantage of the situation and made this production seem smaller than what actually took place. Some examples of this [are]the two lane road that was created was nodded off, instead of doing a few UTV rides in scenes they rented huge trucks from Moab that haul 20+ people and the size of a small monster truck. There was camping all over the DWR. "
However, when asked about the damage to the wildlife area, DWR officials downplayed its severity and hailed the Horizon series as a responsible partner whose generosity helped improve the habitat.
"The film company paid the fee promptly and was very compliant throughout the project," agency spokeswoman Faith Heaton Jolley said in an email. Camping is legal in the WMA with state approval, and film crews don't camp "everywhere," she added.
"Many of the areas used for camping and staging were located a reasonable distance from the existing road," Heaton Jolley said. "However, there was a main staging area at the BLM/DWR boundary adjacent to the permitted access area that was never identified in their application."
BLM officials were not available this week to discuss the Horizon incident. In an email exchange with a DWR official, acting field manager Kyle Beagley considered filing a trespassing report on the production company in connection with the shooting of Fuller's Bottom.
Filming took place on state land at three locations in the swell — Buckhorn Wash Pictograph Panel, Fullers Bottom and Red Knoll — while crews were staging from an adjacent state property, according to an environmental assessment conducted by the BLM. Most of the project's staging took place on federal trust property, but in order to gain access to the Fullers Bottom filming locations, the film crew had to upgrade an existing dirt road through the WMA.
DWR manages dozens of WMAs statewide to protect sensitive habitats for fish, birds and big game. The agency acquired approximately 450 acres of lowland in 1980 for incorporation into the Upper San Rafael River WMA. This lowland is the ground that Costner's crews had to cross to reach less sensitive parts of Fullers Bottom, where an Apache camp was established. According to EA, up to 100 actors and crew members were involved in these camp scenes, which involved soldiers or settlers attacking Indians.
DWR has issued a special use permit to upgrade and use the old road through the wildlife area, a regional supervisor for the agency told the Emery County Public Lands Council on Tuesday.
"They built the road, and it ended up being a lot wider and longer and deeper and worse – more damaging, if you will – than we thought it was going to be," said Chris Wood. "We had concerns. We went to the film company and asked for extra money. They wrote another check. We didn't like the fact that they had to go through our property for this shoot. But they did everything we asked them to do."
What prompted Wood to bring up the damage at Tuesday's council meeting was The Tribune's query to Heaton Jolley the day before.
"From our perspective, we're going to tell them what the film company has had a good working relationship with," Wood said. "We will take back the land. And they offered two different damage mitigation checks. And things are good."
As part of its approval, Horizon agreed to pay a $53,000 fee, and the money would be used, according to Heaton Jolley, to clean up the WMA's past deterioration and erase the road the film crew was using. After the damage was discovered, DWR demanded and received an additional $16,000.
"Once you build a road, it's difficult to take that road back, and so we don't want proof that it was ever a road again," Wood told the public county commissioner. "I think we're going to go in there and sort it out a little bit better, grow some stuff, and there's also money to do additional work around this WMA."
Editor's Note • This story is available only to Salt Lake Tribune subscribers. Thank you for supporting local journalism.