Examination results of Veronica Nelson provided by the coroner
A state coroner will today pave the way for major changes to the way Victorian can seek bail when he provides damning findings about the death of Indigenous woman Veronica Nelson.
Nelson died in custody on charges of shoplifting in January 2020.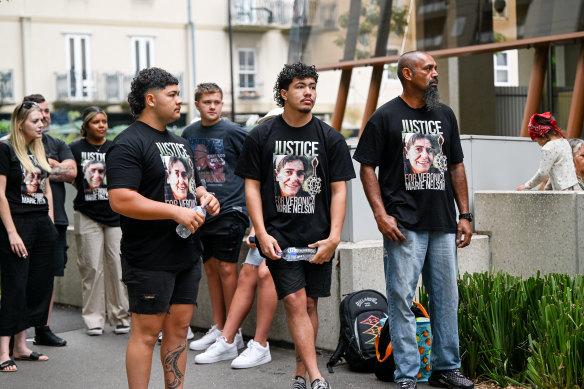 Coroner Simon McGregor said Nelson was loved and respected by everyone she knew but died in custody, covered in her own vomit, after using the prison intercom in her cell 49 times during her 36 hours in the Dame Phyllis Frost Center women's prison would have.
"The sounds of Veronica's final pleas for help echoed around the courtroom during the inquest, prompting me to reflect on how people who heard them and had the power to help them did not rush to her aid," Mr Gregor said.
"[She was also] separated from her family, community, culture and country at the time of her death in devastating and demoralizing circumstances."
Nelson was arrested on December 30, 2019 on Spencer Street and taken to a nearby police station for questioning on suspicion of shoplifting. But instead of being released from the station on bail, she was taken to Melbourne Magistrates' Court, where weeks later she was remanded in custody to await a court date.
Over the next two days, as she was retiring from heroin addiction and an undiagnosed illness plaguing her body, Nelson made more than 40 calls for help over the prison intercom in her cell.
She was later found dead in her cell on January 2, 2020, lying in a fetal position on the floor of her flooded cell. Rescue workers believe she has been dead for some time.
https://www.smh.com.au/national/victoria/veronica-nelson-inquest-findings-delivered-coroner-to-call-for-sweeping-bail-changes-20230129-p5cgbq.html?ref=rss&utm_medium=rss&utm_source=rss_national Examination results of Veronica Nelson provided by the coroner