Ex-public servants netted $7.5 million in welfare benefits, ICAC says
Two former government employees who engaged in serious corrupt behavior over nine years that netted them at least $7.47 million in benefits, backed by lax oversight and poor management oversight, the NSW corruption watchdog has found.
In a report released Tuesday, the regulator concluded that former Roads and Maritime Services employees Alexandre Dubois and Craig Steyn, along with 13 contractors, were involved in agency contract work programs between around mid-2010 and mid-2019 .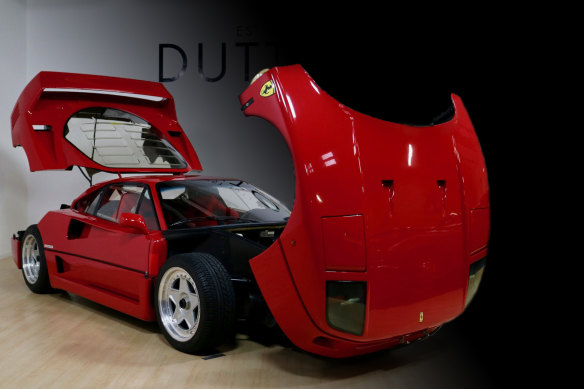 The investigation by the independent Commission Against Corruption — known as Operation Paragon — found that Dubois and Steyn's corrupt behavior involved awarding at least $38.6 million worth of contracts over the same period.
At least $6.7 million of those payments were corrupt benefits for Dubois, while Steyn received at least $743,841 in benefits, the watchdog found.
Additional benefits for Dubois included luxury sports cars such as Ferraris and Porches, in addition to cash payments, while Steyn received iPhones, iPads, payment of school fees, birthday parties and trips abroad, and the purchase of materials to build his home.
ICAC also took a hit at the government agency for failing to conduct proper due diligence, which it said would have raised red flags and encouraged questions about what was going on.
However, the watchdog said in its findings that even when a red flag was identified and questions asked, it was never meaningfully followed at the agency. Roads and Maritime Services was incorporated into Transport for NSW in 2019.
"[The] The situation points to widespread flaws in the fundamentals of procurement and management that have allowed such a situation to materialize," the report said.
https://www.smh.com.au/national/nsw/ferraris-school-fees-ex-public-servants-netted-7-5-million-in-benefits-icac-finds-20230307-p5cq0a.html?ref=rss&utm_medium=rss&utm_source=rss_national_nsw Ex-public servants netted $7.5 million in welfare benefits, ICAC says