Everything Everywhere All At Once has to win. Then I'll stop hating
I fell out of love with the Oscars in 2002. I was in 8th grade and at that point a lot of my identity was tied to the fact that my school was the closest thing to a movie nerd. That meant: making (terrible) short films, knowing too many behind-the-scenes facts The Shawshank Redemptionbe across all of bonus features on the X-Men Watch DVD and every movie, old and new, that I could access.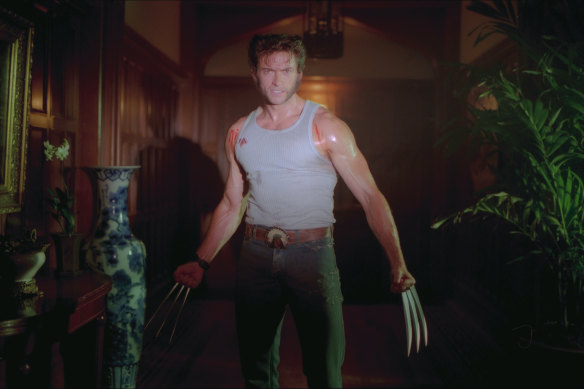 At that point, I saw the Academy Awards not only as the loftiest goal, but also as infallible. Being nominated meant your work was recognized as one of the best of the best offered that year – winning meant a group of sane people with no interests of their own had sat around, had a long conversation and decided that was the case is the one.
Loading
And then A beautiful spirit hit The Lord of the Rings: The Fellowship of the Ring in the race for the best picture, and in the time it took to read a speech card, the innocence of childhood had evaporated and the jaded cynicism of adulthood had submerged.
The Oscars were… boring. Yes, they celebrate film excellence, I think—but from that point on, the Academy's definition of excellence seemed to mean doing the same type of film well and competently over and over again (with cameras that became increasingly expensive). ) with no room for innovation, creativity or originality.
Take a look back at the Best Picture winners over the past few decades, and with few exceptions, they tend to fall into the following dinner party conversation categories: "Oh, that was pretty intense" (The departed, gladiator, The injured locker), "ah I didn't know that" (argon, headlight, The king's speech, Green Book), "that was nice, wasn't it" (Slumdog Millionaire, KODA) and "oh yes, very interesting" (birdman, The shape of the water).
I'm not saying these are bad films – I've seen and loved many of them. What I'm saying is, for the most part, they're Oscars bait by the numbers. It's like there's a checklist of the same old things the Academy keeps looking for, and directors dutifully supply more of them. It's a problem, because if your top prizes keep going to the same types of movies, people will keep doing it. The industry will stagnate.
Of course there will always be filmmakers who are only driven by the art and not by validating gongs. But at the same time – in an environment where competition for advertising, for cinema admissions or even to be seen at all is fierce – of course the ability to display "Oscar nominated" in front of your name or your film title will have an impact what will be made and seen in the future.
https://www.smh.com.au/culture/movies/if-everything-everywhere-all-at-once-wins-maybe-i-ll-stop-hating-the-oscars-20230308-p5cqha.html?ref=rss&utm_medium=rss&utm_source=rss_culture Everything Everywhere All At Once has to win. Then I'll stop hating