Elon Musk's Starlink connects 100,000 Australian customers
Elon Musk's Starlink satellite business has reached nearly 100,000 active local subscribers in just two years, a number that could raise concerns about the National Broadband Network's ability to compete with high-speed internet products in regional areas.
According to telecom sources, who spoke anonymously because the meeting was confidential, Starlink revealed its impressive growth to industry executives at a roundtable earlier this month.
The roundtable was held to discuss industry progress in developing and deploying Low Earth Orbit (LEO) satellites that can deliver high internet speeds in hard-to-reach areas, a key issue for people living in regional Australia.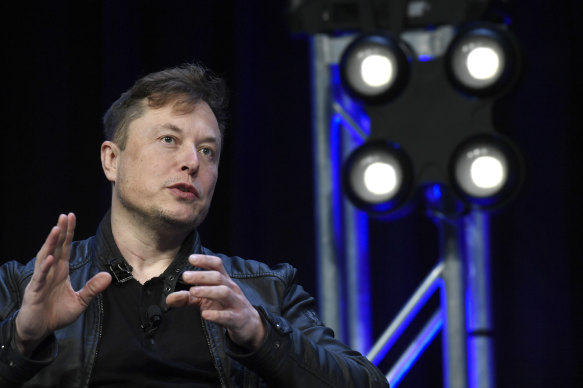 Representatives from Amazon Project Kuiper, NBN Co, Intelsat, Optus, OneWeb, Telstra, TPG Telecom, Viasat and Vocus as well as several government agencies attended the meeting. Starlink told the meeting that it had 95,000 active subscribers, the sources said.
NBN chief Stephen Rue and head of development Gavin Williams were grilled at a Senate hearing last week about how they would prevent customers from canceling their services and switching to low-Earth-orbiting satellite technology companies like Starlink, which is scheduled for April 2020 with its local launch Williams said at the time about 10,000 users had parted ways with Sky Muster satellite technology over the last year, but gave no details on whether NBN Co had lost customers on its landlines.
A spokesman for NBN Co said the company last week reported an increase in connections on its network, which serves 8.5 million premises, dismissing concerns about Starlink's ability to attract customers. The company announced a new Sky Muster test last week which it hopes will bring faster speeds and more data to customers. Sky Muster peaked in 2021 with around 112,600 users, but that number has since fallen to 100,114, according to the latest data from NBN Co.
"We currently serve approximately 100,000 customers through our Sky Muster satellites, which is approximately a quarter of the addressable premises in our satellite coverage areas," the NBN spokesman said. "As indicated in Senate estimates last week, we have seen a slight decrease of around 10,000 premises connected to Sky Muster over the past 12 months, however we do not track whether those customers are connected to an alternative service provider.
"We expected a seasonal decline in satellite customers. We also appreciate that we operate in a competitive market, which is good news for customers and why we continue to invest to make improvements across the NBN network." Starlink could not be contacted before the deadline .
Starlink, owned by billionaire Elon Musk, is the largest LEO satellite player currently available and is rolling out its service across Australia from April 2020. The Starlink service provides internet via satellite constellations in low-Earth orbit and promises speeds of between 100 megabits per second (Mbps) and 300 Mbps and is growing in popularity in rural and remote areas that previously struggled with heavy internet coverage.
https://www.smh.com.au/business/companies/elon-musk-s-starlink-nears-100-000-australian-customers-20230223-p5cn23.html?ref=rss&utm_medium=rss&utm_source=rss_business Elon Musk's Starlink connects 100,000 Australian customers