Downing Center evacuated due to possible bomb threat
Sydney's busiest courthouse has reopened after a bogus bomb threat as police search for the man who came through the front door with a package and declared: "It's a bomb".
Sheriffs at Downing Center – which houses local and county courts – told the public to evacuate to Hyde Park around 10am on Friday.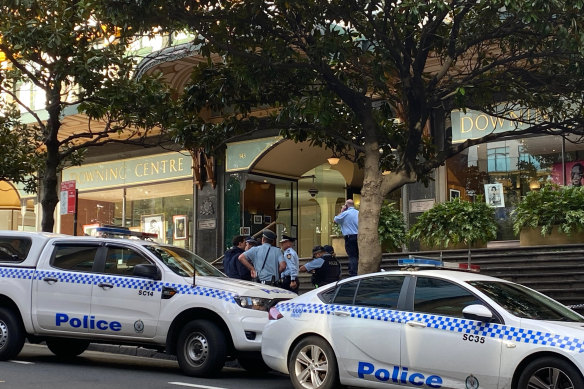 Downing Center residents were told the evacuation was due to a possible bomb threat.
Sources inside the court complex say the man went through the front door before telling staff he had a bomb.
A woman, who asked not to be named because she had a matter in court, said she put her belongings on the security belt and went through the scanner.
"Suddenly everything stopped. They told me to leave the building. All my keys and bags [are] inside they don't allow me to take it," she said.
A restricted zone was established and Elizabeth, Goulburn and Liverpool Streets closed near the courts. They are now open again.
Sources inside the center say the package was found at the ground floor reception before the evacuation order was issued.