Dominic Perrottet fails due to Premier's priority actions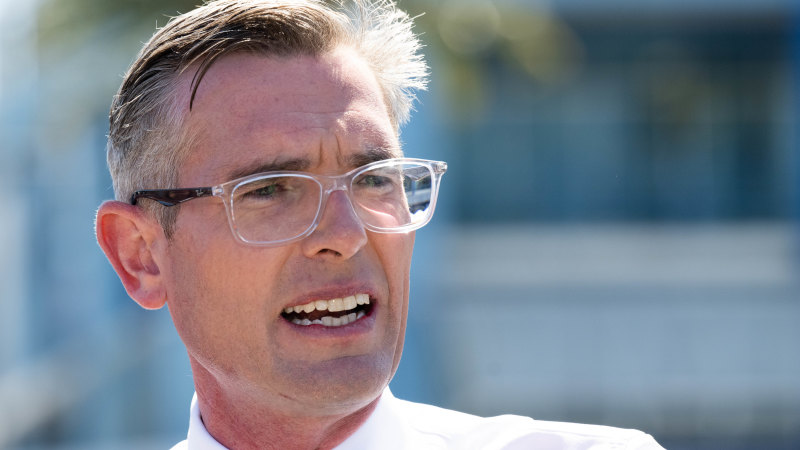 Less than 80 percent of patients were seen on time in 2021-22 in the second stage, which has a 95 percent target for 2022-23, while the third stage has slipped below 75 percent in the past fiscal year, compared to a target of 85 by 2022 -23.
The prime minister's priorities are set at the beginning of each new term of government, with the prime minister outlining a variety of goals he wishes to achieve across the public sector.
A NSW government spokesman said the current priorities had been set by Berejiklian and were "ambitious". He pointed to the pandemic and recent natural disasters hampering some of the goals.
"Despite the challenging operating environment and the direct and indirect impacts of COVID-19 and recent natural disasters, the NSW Government has made great progress in many critical areas," he said.
"Each priority has been given an ambitious goal, aiming to bring about significant change on important issues. After the March 2023 elections, it will be open to a new prime minister to review priorities."
Opposition leader Chris Minns said the failures were evidence of a tired government.
Loading
"The prime minister's priorities shouldn't just be nice things to focus on – you have to actually commit to taking serious and meaningful action," he said.
"After 12 years, the recidivism rate for DV is the worst ever, and the results for Aboriginal children doing HSC are similarly sobering, with only 43 percent completing their HSC."
Another important goal was to increase the number of public sector employees with a disability to 5.6 percent by 2025. The number of public sector workers with a disability has fallen from 3 percent in 2014 to 2.5 percent in 2022.
The government has exceeded some targets, including the number of senior Aboriginal leaders in the government sector. The target was set at 114 by 2025 and currently stands at 154.
That herald announced last year that Perrottet had been warned that nearly two-thirds of the NSW Government's election commitments for 2015 and 2019 had not been met. At the time, Perrottet was newly installed as Prime Minister and said his core priorities would evolve "and will reflect the fact that we have endured two extraordinarily difficult years and will still be experiencing the fallout of a pandemic of one in 100 years for some time".
"My main focus is to support families through safely reopening the economy so we get people back into jobs and businesses back into businesses," he said at the time.
The state elections are scheduled for March 25th.
The Morning Edition Newsletter is our guide to the day's most important and interesting stories, analysis and insights. Sign up here.
https://www.smh.com.au/national/nsw/domestic-violence-reoffending-among-failing-premier-s-priorities-20221223-p5c8jv.html?ref=rss&utm_medium=rss&utm_source=rss_national_nsw Dominic Perrottet fails due to Premier's priority actions