Disney to cut 7,000 jobs as CEO Bob Iger seeks $7.9 billion in savings
Walt Disney CEO Bob Iger has announced plans for a dramatic restructuring of the world's largest entertainment company, which will include cutting 7,000 jobs and $5.5 billion ($7.9 billion) in cost savings.
The cuts include lower program spending and $2.5 billion in non-content cuts. About $1 billion of the savings are already underway, Iger said in a conference call with investors on Wednesday. The job cuts amount to about 3 percent of Disney's global workforce.
As part of the change, Disney's CEO also announced that the company will be reorganized into three divisions: an entertainment unit, which includes the main TV and film businesses, the ESPN sports networks, and the theme park unit, which includes cruise lines and consumer products.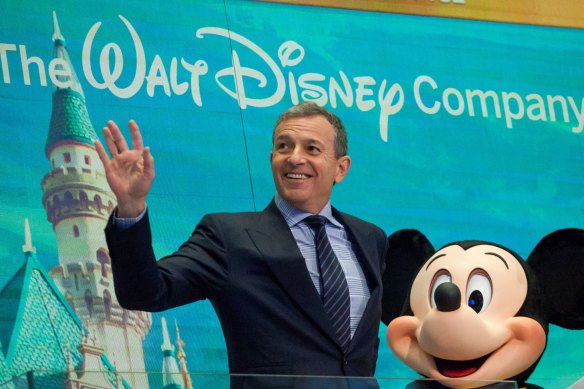 The reorganization is designed to improve profit margins, Iger said, and represents his third major transformation of the company after seeking to strengthen its film franchises through acquisitions and developing its online business.
Iger, who returned to the helm of the company in November after his successor, Bob Chapek, was fired, was under pressure to improve results. Activist investor Nelson Peltz is seeking a board seat at the April 3 annual meeting, arguing in part that Disney stock is underperforming and the company needs better cost controls.
Earlier Wednesday, Disney announced upbeat financial results, led by big gains at its theme parks.
Earnings for the period ended December were 99 cents per share. 31, Disney said, above the 74-cent median of analyst estimates. Revenue rose 7.8 percent to $23.5 billion, slightly ahead of forecasts.
Subscribers to Disney+'s streaming business fell 1 percent to 161.8 million in the quarter, the first such drop since the Hotstar service shut down in India after Disney lost streaming rights to cricket there.
Losses in the streaming business more than doubled from a year earlier to $1.05 billion, but that was better than management had forecast three months ago.
https://www.smh.com.au/business/companies/disney-to-cut-7000-jobs-as-ceo-bob-iger-seeks-7-9-billion-in-savings-20230209-p5cj50.html?ref=rss&utm_medium=rss&utm_source=rss_business Disney to cut 7,000 jobs as CEO Bob Iger seeks $7.9 billion in savings