Director Olivia Ansell gives her verdict
After two years of COVID-19 lockdowns, downpours in La Nina and last year's boycott of the Israeli embassy, ​​the Sydney Festival 2023 has largely gone according to plan, with audiences showing signs of getting back to the Pre-Pandemic Level Returns to Festival Director Olivia Ansell.
Ansell, which has wrapped up its second festival in three years, said it had noticed an "unquenchable thirst" among Sydneysiders and visitors alike for the shows at this year's 25-day event, which ended on Sunday.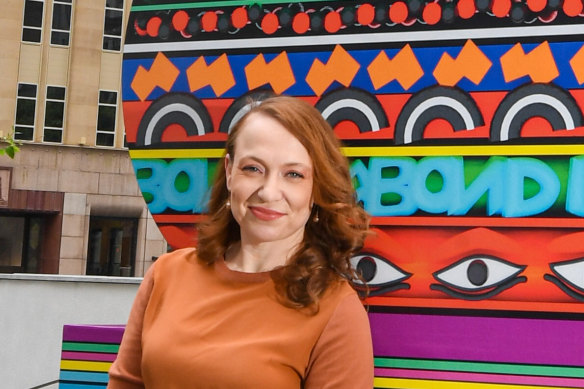 "There was so much joy with people just wanting to get in and dive in," she said.
Ticket sales and attendance haven't returned to pre-pandemic levels, but the graph is going in a "really, really positive direction." Full details on the sales are yet to be assembled but are expected in the next two weeks.
However, the shadow cast by the COVID labor shortage lingered over the festival, particularly when it came to filling late-night venues.
"We're pedaling hard all the time and trying to staff events," Ansell said. "With more staff on board, we can offer food and beverages more efficiently and quickly. People have this insatiable thirst to watch shows, but they also have an insatiable thirst to socialize and catch up after the show. Last year people went out with a mask and stormed home. Now they want to gather and have talks."
Many of the festival's biggest shows were stretched to capacity as extra nights were added to some events. Sell-out shows included Afrique en Cirque at Parramatta, Sun and Sea, which saw the construction of a temporary 'beach' at Sydney Town Hall, and Holding Achilles at Carriageworks, to music by Sydney artist Montaigne.
Another hit of the festival was its takeover of the Commercial Travelers Association building in Martin Place for the duration. Going by the moniker "The Weary Traveler," it became a popular late-night venue, with several shows selling out.
https://www.smh.com.au/culture/theatre/there-was-so-much-joy-sydney-festival-roars-back-after-two-lean-years-20230131-p5cgtm.html?ref=rss&utm_medium=rss&utm_source=rss_culture Director Olivia Ansell gives her verdict