Developers are urging NSW Premier Chris Minns to scrap Sydney planning agency
The development lobby is urging Premier Chris Minns to abolish or fundamentally overhaul the Greater Cities Commission, accusing the planning body of being obsessed with jargon and criticizing it for inaction and accountability.
The chief executive of the Urban Taskforce, Tom Forrest – a former Labor worker – is set to unleash a tirade against the commission at an event on Wednesday, saying that instead of focusing on the core business of housing targets, they are promoting "a utopian agenda with far-reaching clichés put up platitudes". like the 30-minute city, the quality of life and the celebration of the arts.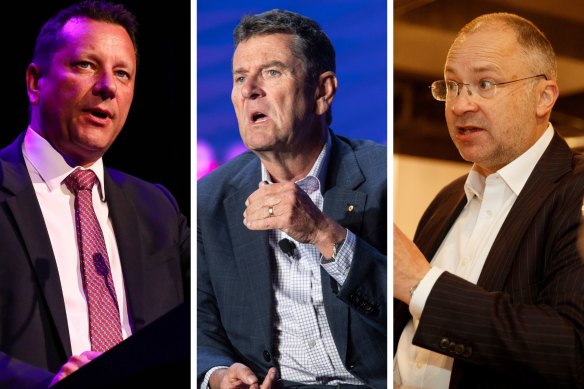 The attack comes as the new state government is debating what to do with the commission, formerly called the Greater Sydney Commission, set up by the former Liberal government (with Labour-backing). Chief Commissioner Geoff Roberts, who replaced Lucy Turnbull in that role, will step down on June 30.
The Urban Taskforce – which represents large developers – asked two academics to analyze the commissions Three Cities Sydney plans. Leslie Stein and Evan Jones, both former government planners, found the plan to be "hampered and confused", used vague language and lacked the necessary government support to realize its vision.
"Our conclusion is that Sydney has created a plan that is a failure and has pushed it into a situation where it is unclear how the planning system will play out," they wrote.
In a fiery foreword, Forrest says the commission has become a political tool of the previous administration. Instead of setting housing targets based on actual needs, targets were set that reflected what municipalities had already planned – and made them far too low.
The plans "proved virtually nothing of practical importance beyond a litany of excuses for local government planning inspectors to deny or frustrate planning reviews and planning applications," writes Forrest.
"Jargon begot jargon and the feel-good nomenclature of [commission] was readily embraced by a planning culture that viewed the development community with suspicion, if not contempt."