Developer backlash over plans to reduce parking in new apartments in north Sydney
"I'm just absolutely against it. This is social engineering at its worst. The community said "N, O" in capital letters. We have to listen."
The council said in a report that the changes would apply to around 15 per cent of local government area in North Sydney. They are a "sustainable, considered and logical policy position in an accessible corridor that is facing very significant growth pressures," says the report.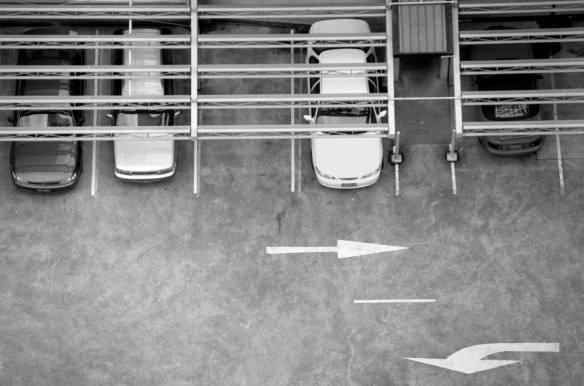 The Property Council of Australia is calling on the council to drop the policy, arguing that the "imprudent" changes would present "the most restrictive parking controls in Greater Sydney for two- and three-bedroom apartments". It said any changes in parking requirements should be gradual.
"The proposed ratios do not take into account the high demand for parking in the residential and commercial real estate markets and the impact these ratios would have on the viability of development and the delivery of future housing supply," the group said in a filing.
Loading
The council said developers and industry groups, including the Urban Taskforce and the Urban Development Institute of Australia, have expressed similar concerns that "the feasibility of projects could be compromised if fewer parking spaces are provided".
Baker dismissed suggestions that the changes would deter developers.
"A complete refutation of this argument is that Crows Nest and St Leonards have higher rates and there has not been any handbrake on development in the last decade."
Baker said around 6,500 households in the North Sydney subdivision – home to nearly 69,000 people – were without a car. She said more residents are choosing to live without a private vehicle, opting instead for public transit, active transit, car sharing or ridesharing.
"It's not 'no cars', it's just going to be a consumer choice," Baker said.
The council said City of Sydney guidelines allow for 0.3 spaces for one-bedroom apartments and 0.7 spaces for two-bedroom apartments. The city removed minimum parking requirements for new apartment blocks from its planning controls in 2012.
The Morning Edition Newsletter is our guide to the day's most important and interesting stories, analysis and insights. Login here.