Dai Le calls for an urgent solution to the shortage of childcare workers
Independent MP Dai Le said the government must find practical solutions to address labor shortages in early childhood education before introducing cheaper subsidies.
Early Childhood Education Minister Anne Aly noted during Question Time on Monday that early childhood education will become cheaper for more than 1.26 million families across the country from July 1.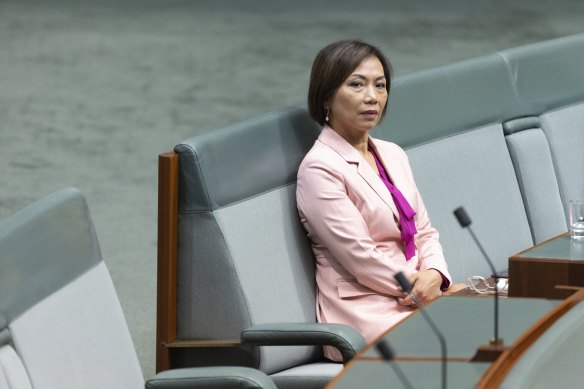 "We went to the elections with a commitment to enable more parents to return to work, work more hours, increase their household incomes and boost productivity and the economy. And this year it's all going to happen," Aly said.
But Le argued that the government's Cheaper Childcare Bill – passed by Parliament last year – does not deal with the provision of places in early childhood education centres.
In a motion tabled by the Fowler MP in Parliament Monday, Le noted that the bill will not guarantee families increased labor force participation through expanded access to subsidies, noting that it would coincide with the tax equalization for low- and middle-class workers Income comes — a tax cut of up to $1,500 for people earning less than $126,000 — is scrapped.
Loading
"Access to quality, affordable, and sustainable early childhood education services is important for many families," Le said. "However, the government must also address the labor shortages that the sector is crying out for."
Workers and providers have urged the government to raise the minimum pay rate for early childhood educators, and the United Workers Union says the government should fund a 25 percent pay rise to help the sector attract and retain staff.
Figures from the Productivity Commission show that more than 1.3 million children from nearly 14,000 providers attended government-subsidized childcare services last year. These numbers exclude services that do not receive federal funding, including services funded by state or territory governments.
https://www.smh.com.au/politics/federal/cheaper-childcare-won-t-create-more-places-mp-20230206-p5ciab.html?ref=rss&utm_medium=rss&utm_source=rss_politics_federal Dai Le calls for an urgent solution to the shortage of childcare workers