CSL's core business grows as collection problems ease
A strong recovery in blood plasma collection volumes has supported sales growth of CSL's core drugs, while the purchase of Swiss pharmaceutical company Vifor helped boost half-year earnings by 25 percent.
The $147 billion biotech giant is poised to put plasma supply concerns of the COVID years behind it, with Chief Executive Paul Perreault telling investors Tuesday morning that the company had seen an impressive 36 percent increase in collections for half have recorded.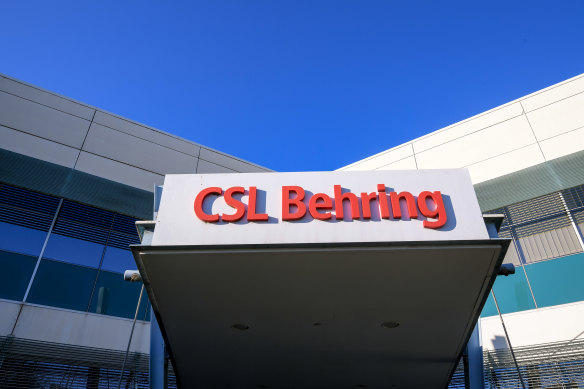 "This acceleration in plasma collection underscores our ability to continue manufacturing our plasma products into the future, which is excellent news for patient care," he said.
Human blood plasma is collected from donors and processed primarily in the United States to make CSL's specialty pharmaceuticals. COVID-19 lockdowns and restrictions had resulted in restricted plasma volumes in recent years, resulting in fewer products to sell.
The company expressed optimism about the situation when it released its half-year results on Tuesday, confirming that sales across its portfolio of immunoglobulin products rose 19 percent on a currency-neutral basis.
Loading
Total CSL revenue increased 25 percent in constant currency to $7.6 billion ($10.9 billion).
That includes $923 million in earnings from Vifor, a maker of drugs for iron deficiency and kidney disease, which CSL acquired for $16.4 billion last year.
The company's profits were flat at US$1.6 billion – but excluding costs related to one-time charges from the Vifor acquisition, underlying profits rose 10 percent to US$1.8 billion.
https://www.smh.com.au/business/companies/plasma-s-back-csl-s-core-business-grows-as-collections-troubles-ease-20230213-p5ck83.html?ref=rss&utm_medium=rss&utm_source=rss_business CSL's core business grows as collection problems ease