Crikey boss Peter Fray is set to depart amid Lachlan Murdoch lawsuit
crikey Boss Peter Fray is expected to announce his departure from his publishing company Private Media as early as next week after four months of furlough prompted by his outburst at the Walkley Journalism Awards last November.
Industry sources, speaking anonymously to discuss a sensitive matter, said Fray and Private Media were close to announcing an amicable end to his tenure as editor-in-chief and that the media veteran had already started looking for a new position.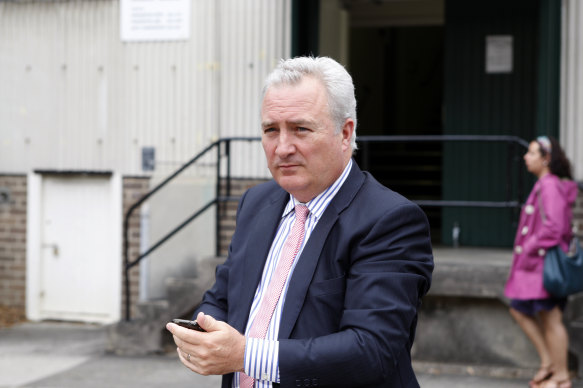 When asked about his negotiations to leave Private Media and his employment plans on Wednesday, Fray said "I'm still employed at Private Media," and declined to comment further. Private Media chief executive officer Will Hayward declined to comment.
The upcoming split comes at a difficult time for Private Media, which is facing a defamation lawsuit from media mogul Lachlan Murdoch crikey's commentary on former US President Donald Trump.
Murdoch, executive chairman of Fox Corporation and co-chairman of News Corp, filed his lawsuit in August over a June 2022 article in which he called the Murdoch family "unindicted co-conspirators" following the 2021 US Capitol riots .
Loading
Fray is named as the third defendant in the case, which Private Media is fighting in part via a newly introduced public interest defense, and is likely to testify in the case. Private Media is defending Fray and paying the costs as part of his overall defense, which is unlikely to change with his departure from the company.
Fray, who has enjoyed a long career in the senior media echelons, including stints as Editor-in-Chief of The Sydney Morning Herald, deputy editor of The Australian and Professor of Journalism at UTS, has not been actively working for Private Media since November following the Walkley Awards incident.
In tweets and personal heckling at the event, Fray implied the awards were biased towards the national broadcaster, which has long been a strong performer at the event. He also spoke about his award-winning work on the Australian guardianship system, the crikey had also been reported as a "scam".
https://www.smh.com.au/business/companies/crikey-boss-peter-fray-set-to-depart-amid-murdoch-lawsuit-20230219-p5clnl.html?ref=rss&utm_medium=rss&utm_source=rss_business Crikey boss Peter Fray is set to depart amid Lachlan Murdoch lawsuit